Membership in the EBMT brings with it a host of benefits that are of great interest to anyone involved in the HSCT field. See below for the conditions to apply and for info on how to download, complete and submit your application.
Conditions to apply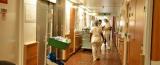 Centre Member
Centre Members of EBMT are centres active in the field of transplantation and cellular therapy related to any kind of hematopoietic stem cells or immunomodulatory cells or any other organization involved in the care of donors and recipients of hematopoietic stem cells. Patient Associations involved in HSCT and who are interested in the activities of the EBMT can also become Centre Members.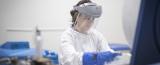 Individual Member
Independent persons can become individual members of the EBMT if they are actively involved in transplantation of any kind of haematopoietic stem cells, or involved in the field of cellular therapy or in the care of donors and recipients of haematopoietic stem cells. Individual members should hold a degree (MD, PhD, nursing degree or any other relevant degree to be assessed on a case-per-case basis) and demonstrate an expertise in stem cell transplantation, cellular therapy or other relevant fields. Students, patients and patient advocates involved in HSCT and who are interested in the activities of the EBMT can also become Individual Members.
Apply for Membership
Your application must include the signatures of two individuals from centres with Full or Associate membership acting as sponsors.
Applicants fulfilling all the requirements to be become an EBMT member will be granted Provisional Membership. Centres will be given password-protected access to the Registry to start reporting data. Provisional membership is a temporary status with the same benefits as Full membership with the exception that provisional members do not have voting rights and may not stand for election as officers.
The EBMT Secretary presents all Membership Applications for approval at the General Assembly Meeting that takes place at the Annual Meeting. The General Assembly approves final admission. Having been accepted, centres are granted Full Membership (except Patient Associations and other non-reporting members).