Statistical expertise and support in the EBMT are provided by the group of Statisticians and the Statistical Committee.
The statisticians are employed either by the Paris or the Leiden Study Units.
The Statistical Committee is a group of scientists with a keen interest in biostatistics for stem-cell transplant, regardless of their employment by EBMT. The task of the Statistical Committee is to safeguard the quality of methodological activities and education.
The Paris and Leiden Study Units cooperate and exchange methodological knowledge, and work together in the Statistical Committee, to disseminate their knowledge throughout the EBMT.
Support for EBMT Studies
In the development of clinical research, the statistician is responsible of the adherence of the study to the methodological standards for sound scientific research. This is achieved by analyzing the data with proper statistical techniques but more importantly by contributing to the planning of the study, interpretation and communication of the results, acting as scientific fellow of the Principal Investigator.
EBMT Studies are conducted within the Working Parties and through the Paris and Leiden EBMT Data Offices.
Proposals are evaluated and refined by the WP Chair and WP members, in collaboration with the data managers and the statisticians

The statistical analysis of an approved study is done by the WP statistician according to availability of resources and WP priorities. In some cases, the WP statisticians might cooperate with an external statistician as advisor / reviewer.
Planning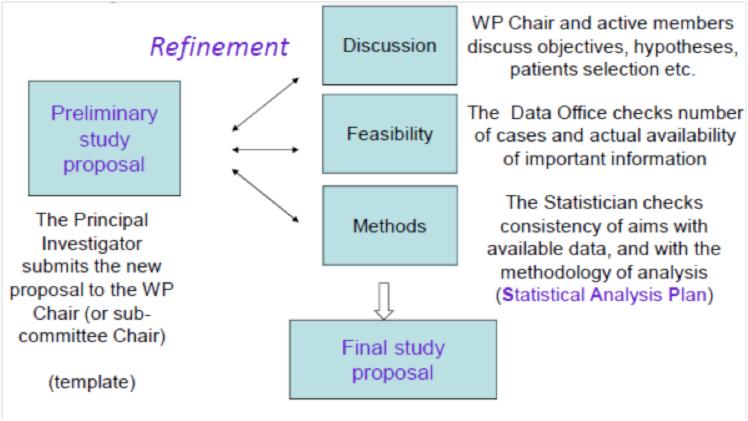 Data Preparation
Statistical Analysis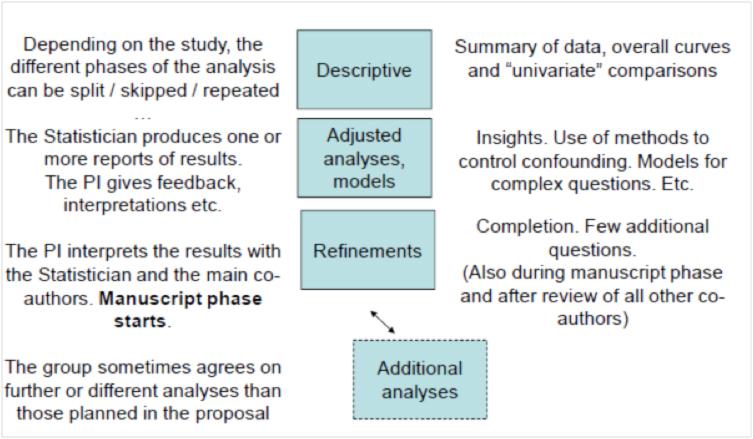 Communication & Publication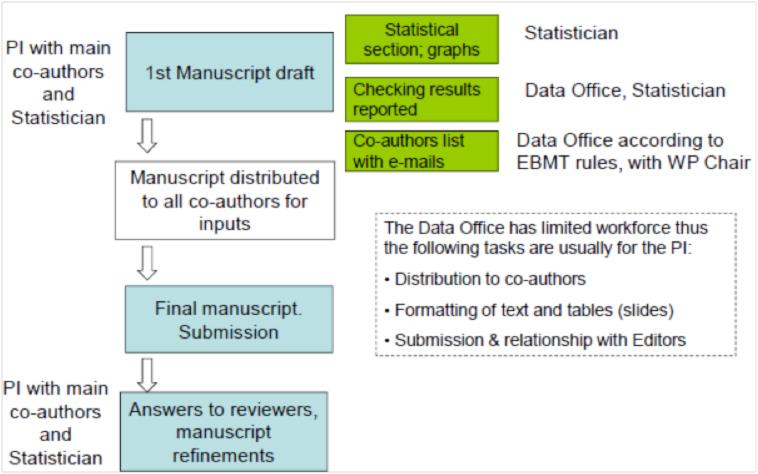 Statistical Tools & Software
Guidelines, Consensus Statements & Position Papers