Scientific report 2021 of the Lymphoma Working Party (LWP)

Major achievements
The most important piece of work of the LWP is to assess the impact of CART treatment on the therapeutic landscape of lymphoma. We formulated a proposal to the GoCART-consortium named TRANSCART. In this project the outcome of anti-CD19 CARTS in their current indication (third-line treatment of DLBCL and PMBCL) and allogeneic SCT will be described and compared. After definitions parameters and endpoints, the feasibility analysis revealed that more than 400 patients with each treatment modality can be included analysis. The project was selected by GoCART as one of three scientific projects to be promoted within the first call.
A combined EBMT / CIBMTR analysis: "Outcome of Allogeneic Transplantation for Mature T-cell Lymphomas: Impact of Donor Source and Disease Characteristics" was completed and published in Blood advances. In two additional projects regarding the outcome of allogeneic SCT in Hodgkin's lymphoma in the era of checkpoint inhibitors and the comparison of ATG and PT-CY in lymphoma patients and MMUD, the analysis has been completed and abstracts have been sent in for the next EBMT meeting.
A new prospective register study on the use of Brentuximab vedotin in the context of autologous SCT in HL has been successfully get sponsoring from a pharmaceutical company and will be launched early in 2022.
The educational course of the LWP as a face to face meeting has been successfully been held from October 21-22 in Münster, Germany.
Currently additional 6 projects have successfully passed the feasibility analysis and have been approved by the LWP.
Principal research studies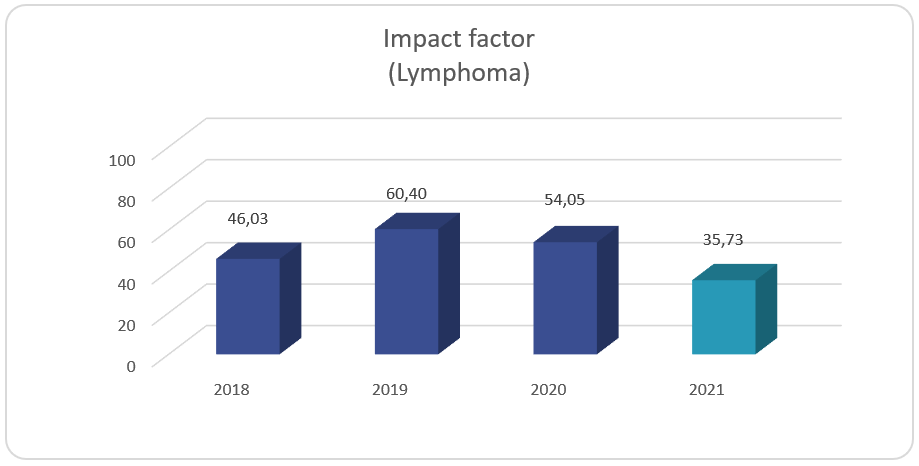 |   | 2019 | 2020 | 2021 |
| --- | --- | --- | --- |
| Oral presentations | 7 | 1 | 1 |
| Poster presentations | 4 | 0 | 0 |
| Educational events | 1 | 1 | 1 |