-

INTRODUCTION
This year, the Infectious Diseases Working Party (IDWP EBMT) invites you to 21th IDWP Educational Course, which will be held in Stockholm, Sweden on 25-27th October 2018. Current expert knowledge together with new concepts and innovative approaches in the field of infectious complications in hematopoietic stem cell transplantation (HSCT) will be crucial parts of the meeting.
Infective complications are part of the differential diagnosis of many syndromes affecting particular organs and systems after HSCT, and their pathogeneses and the impact of their treatments can lead to other complications. Adequate management of transplant infectious complications is of paramount importance to improve patient outcome following autologous and allogeneic hematopoietic cell transplantation.
The IDWP EBMT offers our fellow members this educational course on the management of transplant infectious complications. The course will focus on expert knowledge on practical management of transplant infective complications and will offer the participants the opportunity to interact with top speakers and discuss clinical cases. To reach these educational goals, the Faculty comprises a multidisciplinary team of expert transplanters from the IDWP and EBMT.
Don't miss this unique opportunity and register now! We are looking forward to welcoming you in Stockholm!
Jan Styczynski - Chair of IDWP
Per Ljungman – Local Organizer
REGISTRATION
The general registration fee is 200€. This fee includes all sessions, educational related materials and catering during the course.
The early bird registration price is 150€ until the 19th of August 2018.
To register to this event, please click on the REGISTER button above.
If you have any questions, please contact: education.events@ebmt.org
Please click the document above to download the Scientific Programme.
LOCATION & VENUE
This educational course will take place in the Karolinska University Hospital, Stockholm, Sweden, one of Europe's premier health facilities. Together with the world-respected Karolinska Institutet, they lead in development and medical break-throughs.
Karolinska University Hospital
BioClinicum facilities. Kerstin Hagenfelt meeting room.
Solnavägen 30, 171 64 Solna, Sweden.
Note: also easy access by Akademiska Stråket 1
HOW TO ARRIVE
The nearest bus stop is Karolinska Sjukhuset Eugeniavägen.
There is a local train stop, Odenplan, around 15 minutes walk away.
The closest Metro is St.Eriksplan around also 15 min walk away and also all the buses go from there.
*From Arlanda Airport
The distance is about 40 km.
The airport buses from Arlanda to Stockholm city depart every 20 minutes. Some buses can take you to the Karolinska University Hospital in a bit more than an hour. Please check here for more busses information.
*From Bromma Airport
Approximately 7 km from the Venue. Taxis depart outside the entrance.
*From the Central Station
From Stockholm Central Station you can take bus number 3 at Tegelbacken stop next the Sheraton Hotel and get down at Karolinska Sjukhuset Eugeniavägen (11 stops, about 25 minutes).
Please click the map below to find the hotel options nearby Karolinska University Hospital and BioClinicum facilities, only a few of them are walking distance, however.
The Hospital is well connected by public transport with the Stockholm downtown area.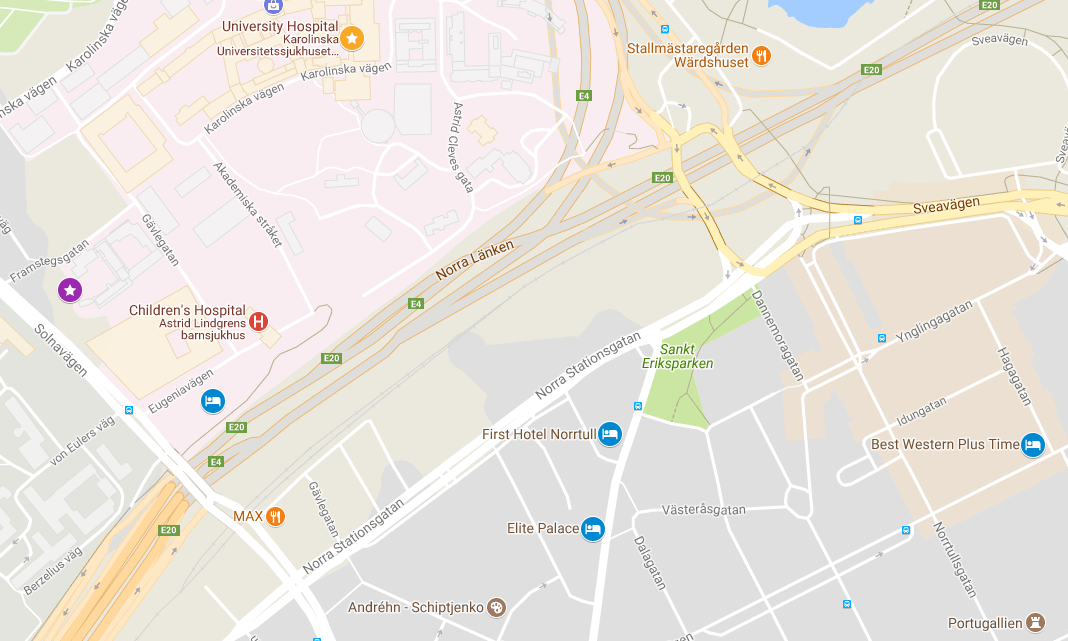 You can check booking.com for more options.
ABSTRACT/CASE PRESENTATIONS
The Infectious Diseases Working Party offers 4 grants for participants which will cover the registration fee of the participants:
4 abstract/case reports: 300 words limit (excluding title, authors and affiliation).
Please send your case study before the 15th August 2018 to the EBMT Education Unit at education.events@ebmt.org to enter the selection process.
IMPORTANT:
Please don't register before getting the confirmation that your case has been selected. Confirmations will be available starting the 20th of August 2018.
We are pleased to announce that this educational course will be accredited by the EBAH-CME credits system.
In order to collect your EBAH-CME credits, we recommend you to create a EBAH-CME account by clicking on the following link. By registering to the EBAH-CME website, you'll have access to the record of other events you have already been accredited for. After the meeting, an updated attendance list will be uploaded to the EBAH-CME website.
If you already have an account, you will receive an email to evaluate the course and claim your points. If after 15 days you have not received an email regarding your credits, please contact the EBMT Education Unit at education.events@ebmt.org
Lunch Symposium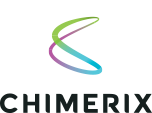 ---
Bronze Sponsor