The EBMT requests from all member centres that all patients undergoing an HSCT, treatment for aplastic anaemia, or any other type of cellular therapy be registered in the EBMT Registry.  This can be done by submitting a set of EBMT data collection forms, preferably completed Med-B forms. If this is not possible, the centre should submit completed Med-A forms. A document with instructions on how to submit data to the EBMT is available below. 
Questions must be read carefully before completing. Titles and subtitles provide information on when certain questions should be filled in. If the information requested in the MED-AB paper forms is unavailable because it has not been evaluated or because it is definitely unknown, this must be clearly stated, thus preventing the EBMT data managers from having to ask this question again. Note that the information requested in the MED-A form -and its equivalent in the MED-B forms- is mandatory and cannot be "unavailable" as it constitutes the minimum essential data. Transplants cannot be performed without it being available.
Centres should also download and fill in the Patient Consent form below for each of their patients, or they may use their own, as the law requires that the patient consents to the data being transferred to the EBMT. In addition, if the centre intends to forward data, either directly or through the EBMT, to countries located outside the EU/EEA, they must ensure this is explicitly stated in the patient consent form. It is the centre's responsibility to ensure that the patient has consented before data is forwarded to the EBMT.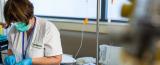 HSCT Registrations
The EBMT produces detailed disease-specific and HSCT-specific forms called MED-B.
A disease-specific MED-B consists of an initial information sheet common to all diseases and procedures, a detailed disease-specific pre-HSCT section detailing the diagnosis and pre-HSCT treatment, and a follow-up section detailing complications and events that happened after the HSCT. The above is complemented with two HSCT-specific MED-B forms: Allograft and Auto​graft​​​.
All registrations must include a disease-specific form and an HSCT-specific form. The follow-up section of each disease-specific form should be submitted yearly. Although not mandatory, the MED-B forms are the basis for all registry-based scientific studies performed within the Working Parties, and the EBMT encourages all centres to complete them.
The MED-A  form contains what is considered the Minimum Essential Data. It is mandatory that these data be submitted for all patients. The First Report consists of a common set of data that allows registration of the patient, the disease-specific data and a summary of the procedures at day 0, then the remaining post-transplant information at 100 days. The Follow-up Report consists of a data set common to all diseases and procedures that allows complications and events taking place after the procedure to be registered. For follow-up intervals, please see the guidelines on the Data Submission page.
The submission of MED-A data is a requirement for a centre to hold full membership in the EBMT, but as the MED-A data are part of the MED-B forms, if MED-B forms are submitted, it is not necessary to submit a MED-A in addition.
The document "MED-AB Forms Manual", which details the definition of individual MED-AB items, has been written to help with the completion of these forms. This is a very extensive document and it is meant to be consulted online, as additions and corrections are frequent.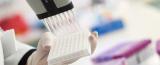 Cellular Therapy (non-HSCT Registrations)
The Cellular Therapy Registry (CTR) aims to collect data on stem cells, progenitors or mature cells, such as T-lymphocytes, unmanipulated, such as DLI, or sorted and/or cultured and/or genetically manipulated, such as CAR-T cells, used for treatment in combination with hematopoietic stem cell transplantation or alone, and including advanced therapeutic medicinal products (ATMP), as well as data on the clinical characteristics and outcomes of the patients.
The form also collects details of laboratory manipulation for all types of cells before they are infused into the patient. They include: selection, modification, genetic engineering and others.
A manual ​on how to complete the forms is also available in the Cellular Therapy forms section.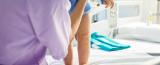 Donor Outcome
While donor characteristics and collection procedures have undergone major changes, donor safety remains a vital issue and is the basis for sustained high motivation in donors. To ensure maximum donor safety and availability, information on short- and long-term donor outcome is important. 
For this purpose, Donor Outcome forms have been implemented under the guidance of the EBMT Donor Outcome Committee and in collaboration with the Swiss Transfusion SRC. It consists of two forms, one for the collection procedure and one for follow-up. A manual on how to complete the forms is also available. Join us in this very important exercise by completing these forms regularly.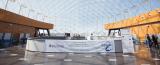 Help with form completion
For help filling out the forms, please refer to the manuals, which are designed to help with the submission of specific data collection forms. 
If any doubts arise as to how to complete the forms which cannot be resolved by reading the relevant manuals, they should be addressed to the national registry or EBMT Registry, which will ensure expert advice is sought in each case. It is very important that the people filling in these forms do point out ambiguities, lack of clarity, etc. Any criticism can only improve the forms and manuals.
HSCT MED-A Forms
You can download separate MED-A forms by diagnosis and graft type below. Alternatively, you can download the full version.
HSCT MED-B Forms
One of the two type-specific forms (Allograft or Autograft) must be submitted for each transplant. Additionally, at least one disease form must be submitted with each transplant.
Clinical Manuals & Reference Documents