Acute Leukemia Working Party (ALWP)
The Working Party Nurse is a role that is now firmly established as a valuable resource in each of the medical Working Parties. The goal to develop collaborative nursing/medical projects for patient benefit continues to develop at pace. The roles have begun to adapt to the needs of the WP with many nurses taking more responsibility for education. Meet with Matthew Fowler, from the UK, who has been nominated recently as the Acute Leukemia Working Party Nurse (ALWP Nurse).
Matthew Fowler, ALWP Nurse from the UK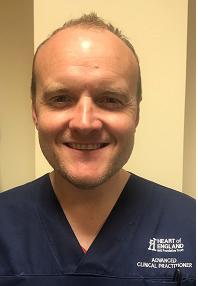 "I'm very excited to have been given the opportunity to join the EBMT acute leukaemia working party for nurses. Since my first exposure to the discipline over 20 years ago as a nursing student, and experiencing first-hand the life changing advances in the field that have occurred over the past 20 years, I have been fortunate enough to have a number of different roles within the specialty, and I look forward to being able to use my experience to develop the pioneering work of the party.
The diverse roles I have had, including staff nurse, apheresis nurse, charge nurse and my current role as a consultant nurse/lead ACP for Haematology and BMT, has enabled me to develop a breadth of understanding that will ensure I am able to consider the needs of members practising at all levels and implement changes in standard of care as directed by the EBMT ALWP.
I firmly believe that patient safety forms a fundamental part of nursing practice and is pivotal in leading world class outcomes, and as a member of the advocacy working group in EONS, I am working on initiatives to raise the overall standards of safety for European Haemato-oncology and BMT nurses. I am passionate about facilitating the education of our nursing workforce, as well as my own, and am eager and committed to making the most of the opportunity being part of the EBMT acute leukaemia working party gives me to drive forward and share my enthusiasm for this exciting, constantly-evolving discipline."