The EBMT formally engaged with the European Medicines Agency (EMA) regarding the EBMT registry in late 2015. Since then, a very stimulating and open dialogue has evolved leading to the recent publication by EMA of a positive qualification opinion on the cellular therapy module of the EBMT Registry for public consultation (see below). The publication of the EMA opinion has driven a sharp increase in interest among pharmaceutical companies in collaborating with EBMT to collect long‐term safety data for Chimeric Antigen Receptor (CAR) T-cell therapy and Immune Effector Cells.
EMA recently recommended the first two marketing authorisations for CAR T-cells medicines in the European Union: Novartis' Kymriah and Kite Pharma's Yescarta (see below). Among the conditions imposed by EMA is the utilisation of a patient registry as part of the risk management measures for these two new medicines in order to monitor long-term safety and efficacy. EBMT will effectively be a key collaborator in rolling out these novel therapies by supporting post-authorisation follow-up and supplying data to facilitate risk-benefit evaluations.
In this context, the EBMT organised a meeting on the 25th of July with representatives from a number of pharmaceutical companies to present and discuss the Cell Therapy essential data form. This form is based on the items identified at the EMA workshop (see below) and will allow the capture of the nature, sequence and effects of these novel cellular therapies including CAR T-cells.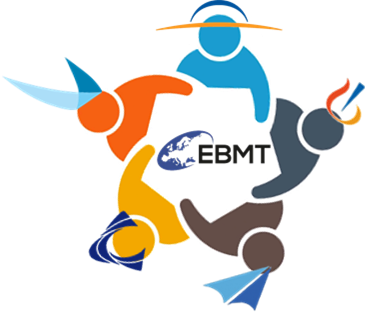 Among the invited manufacturers were Novartis, Kite, Bluebird Bio, Celgene and Molmed. The EBMT has recently signed collaboration and service agreements with these companies to further develop the existing form into a unique data collection form that can be used across the different products and implemented in the new registry system, based on MACRO (see below).
In addition, during this joint meeting, Christian Chabannon, Chair of the EBMT Cellular Therapy and Immunobiology Working Party, presented a proposal for an educational programme for  healthcare professionals (physicians, nurses, data managers, quality managers, JACIE inspectors, etc.) in centres that will treat and collect the data of patients who receive the above mentioned CAR T-cell medicines.  
In the coming years, it is reasonable to expect further utilisation of patient registries in the context of Health Technology Assessments (HTA) whereby national health systems evaluate the cost and benefit of new treatments and where outcomes data will become increasingly important indicators for these assessments. Since early 2018 and as part of the EMA process, EBMT has been in contact with the European Network for Health Technology Assessment (EUnetHTA) and anticipates discussions in the future to identify where interactions can be beneficial.
In a field that is evolving very quickly, EBMT is now very well placed to inform discussions not only among clinicians and scientists but also regulators, manufacturers and payers, a position which validates the vision of the EBMT leadership over many years.
We will continue informing you about this important initiative on regular basis.
More on this story:
EMA releases their draft qualification opinion on the cellular therapy module of the EBMT registry for public consultation
2 July 2018
First two CAR-T cell medicines recommended for approval in the European Union
29 June 2018
EMA explores using existing registries to support CAR T-cell therapy
24 May 2018
Report on CAR T-cell therapy Registries Workshop 9 February 2018
15 May 2018
The European Society for Blood and Marrow Transplantation (EBMT) implements Elsevier's MACRO platform to upgrade patient registry
8 May 2017