Scientific report 2022 of the Infectious Diseases Working Party (IDWP)

Major achievements
2022 was a special year for the IDWP as it was the 30th anniversary of its creation. In 1992 the IDWP began its journey with Dr Per Ljungman as Chair and Dr Pierre Reusser as Secretary. Since then, 6 Chairs and 6 Secretaries have run the Working Party (see table below).
In 2022, we came back to normal gradually, resuming face-to-face meetings, and for the first time since 2019, we had a splendid face-to-face 25th IDWP EBMT Educational Course in November 2022. 
Although the SARS-CoV-2 pandemic continues, the impact has decreased globally with a significant decrease in lethality also seen in our HCT patients. As a consequence, the update of EBMT recommendations for the general management and vaccination of SARS-CoV-2 was paused, and the generous funding from EBMT for SARS-CoV-2 activities was finalised at the end of 2022.
In 2022 we had 9 good publications (5 listed below), 6 oral presentations and 7 poster communications at international congresses. 
We had active participation in the 9th European Conference on Infections in Leukemia (ECIL), held in Nice (France) on 15-17 September 2022. This Conference was dedicated to the update in guidelines for COVID-19, Hepatitis (B, C, E), and fungal diagnosis, and for the first time a review of toxoplasmosis (https://ecil-leukaemia.com/en/)
As IDWP, we participated in the 11th Annual Conference of the SSBMT/EBMT 2022 Highlights, an interesting experience held in Riyadh on 3 June 2022, although a little bit too hot (42º)! and at the 22nd Symposium of the International Immunocompromised Host Society (ICHS) held on 8 -11 September 2022 in Basel, Switzerland. At this meeting, we had a joint session with the American Society for Transplantation and Cellular Therapy (ASTCT) and several IDWP members had active participation. Prof Per Ljungman received the ICHS Lifetime achievements Award from Prof Hans Hirsch, the President of the ICHS. Congratulations Per!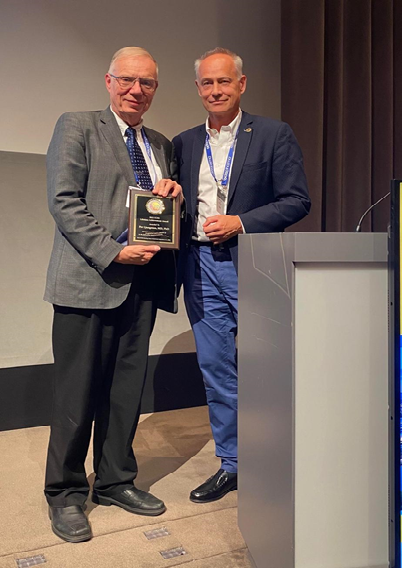 30th anniversary of the IDWP (1992-2022)

| CHAIR | SECRETARY | YEAR |
| --- | --- | --- |
| Per Ljungman, Stockholm | Pierre Reusser | 1992-1998 |
| Catherine Cordonnier, Creteil | Pierre Reusser | 1998-2004 |
| Hermann Einsele, Wurzburg | Rodrigo Martino | 2004-2010 |
| Simone Cesaro, Verona | Jan Styczynski | 2010-2016 |
| Jan Styczynski, Bydgoszcz | Malgorzata Mikulska | 2016-2020 |
| Rafael de la Cámara, Madrid | Dina Averbuch | 2020 - ongoing |
Children with SARS-COV-2 infection following hematopoietic cell transplantation. PI: Dina Averbuch
Real-World (RW) Utilization Pattern of Letermovir in Adult Cytomegalovirus Seropositive Allogeneic Hematopoietic Stem Cell Transplant (HCT) Recipients: A Multicenter Retrospective Cohort Study from the European Society for Blood and Marrow Transplantation (EBMT) Registry. PI: Jan Styczynski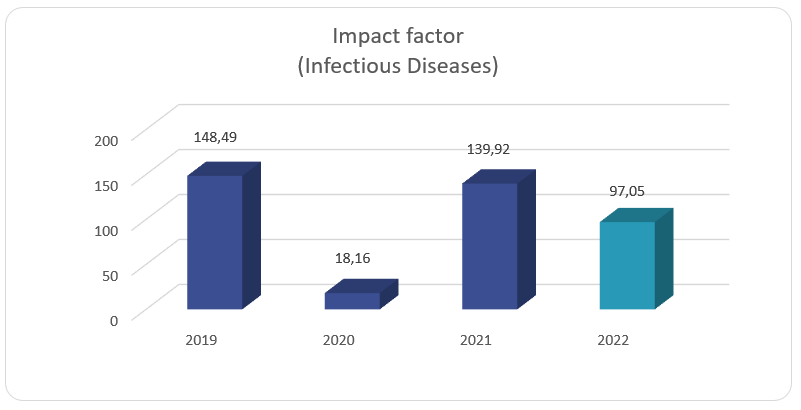 |   | 2019 | 2020 | 2021 | 2022 |
| --- | --- | --- | --- | --- |
| Oral presentations | 1 | 3 | 2 | 6 |
| Poster presentations | 2 | 11 | 2 | 7 |
| Educational events | 2 | 1 | 2 | 2 |