Improving patients' lives is the ultimate objective of the EBMT community. While we are not a patient organisation, we are focused on strengthening our connection with patients by making relevant EBMT information more accessible and further explaining the role of important EBMT resources such as The Patient & Donor Registry and our JACIE accreditation body. This page is designed to introduce you to some of the materials that we hope will be of interest. 
COVID-19 and BMT Patients
In the context of the coronavirus disease (COVID-19), the EBMT provides you with an array of useful information and resources.
Learn more
EBMT Registry
The EBMT Registry is the largest patient database of its kind in Europe. Since 1974, it has gathered information on haematopoietic stem cell transplantation procedures, with explicit permission from patients, and provides a pool of data to EBMT members to perform studies, prepare trials, and further knowledge in the field. Its ultimate aim is to improve quality of life and outcome for patients.
See how the Registry is used in Research
Do you want to know more about the Registry? Watch this video
Patient Engagement
Patients, caregivers, donors and health care professionals (HCPs) have complementary strengths and a common goal: optimal outcome after transplantation and cell therapy.
The EBMT Patient Engagement taskforce has been created to promote the active participation of hematopoietic cell transplantation and cell therapy recipients within EBMT.
Patient Advocacy
The EBMT established the Patient Advocacy Committee to ensure that patient perspectives are integrated in EBMT activities.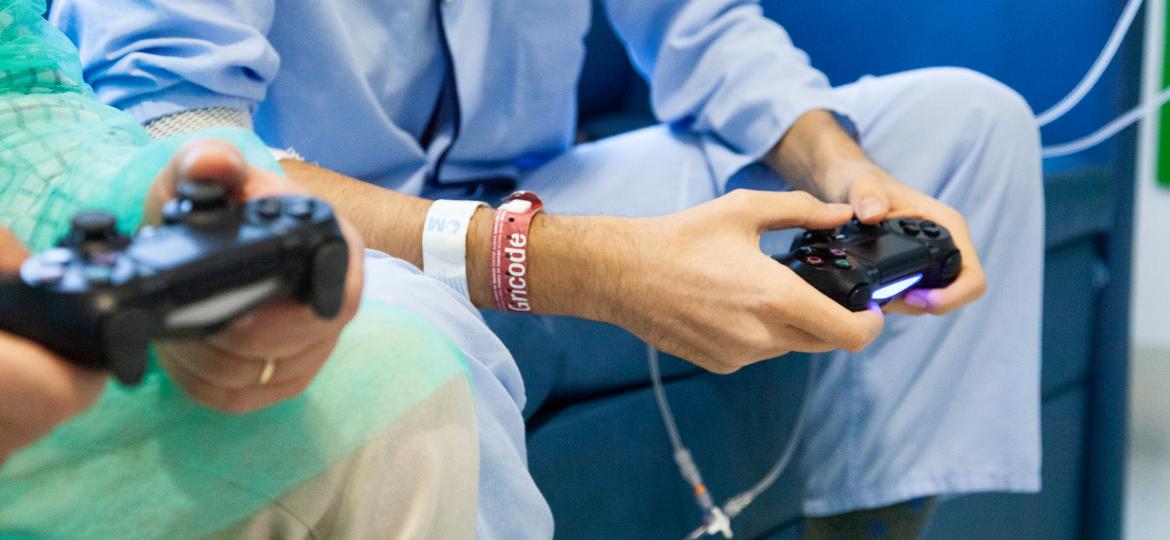 Patients and patient advocates involved in HSCT and who are interested in the activities of the EBMT can become Individual Members at a reduced fee
Become a member of the EBMT
JACIE Accreditation information
What does JACIE accreditation mean for patients?
JACIE accreditation offers patients reassurance that a transplant unit is working in line with international standards and has undergone a rigourous inspection process. JACIE establishes minimum requirements for facilities, education and training, quality management, donor and patient management and care, and good cell collection and laboratory practice. 
Endorsed by the experts
JACIE is a joint initiative of the European Group for Blood & Marrow Transplantation (EBMT) and the International Society for Cellular Therapy (ISCT), the two leading scientific organisations in the area of cellular therapy. Both associations are not-for-profit entities. 
International standards
JACIE Accreditation is based on the FACT-JACIE International Standards that are prepared by leading experts from North America, Europe and other regions.
National regulations
JACIE accreditation has been incorporated into national regulations in several European countries and is included in a number of national guidelines for bone marrow transplantation. In 2004, JACIE received support from the European Union (EU). An independent review of the EU-funded projects from that period highlighted the success of JACIE and its importance.
Experience
JACIE has received applications from centres and facilities in more than 20 countries in Europe, Africa and Asia and has performed more than 300 inspections since 2000. JACIE inspectors are all experts in the BMT field. 
Patient Guides & Documents
The following is a list of guides and materials produced by the EBMT specifically for patients, donors, and their families, as well as a number of external resources that may be useful for patients and donors.
Donor Links
The World Marrow Donor Association (WMDA) has a wealth of information useful for donors and patients. Here at the EBMT, our Donor Outcomes Committee is dedicated to collecting robust data on donor outcomes and developing recommendations based on that data. Visit the corresponding pages to learn more. 
Patient Association List
There are a number of patient associations that can provide a wealth of information and knowledge about haematopoietic stem cell transplantation procedures. Peruse the list below to find one in your country or area.
Advocacy
Advocacy for patients and implicating ourselves in the legal and regulatory environment in which we work has become an increasingly important focus for the EBMT. The EBMT Legal & Regulatory Affairs Committee has been established to focus on and coordinate actions around these issues, and we are currently participating in four important initiatives:
Innovative Medicines Initiative (IMI) consultation on advanced therapies
HARMONY project that aims to foster better access and care for patients with various haematologic malignancies with the use of big data. 
Partnership agreement between the ONT; EBMT and FACT aimed at ensuring ongoing improvement and the utmost quality in all the clinical procedures necessary for conducting HSCT.
Meeting between the EBMT and DG SANTE - evaluation of the existing tissue and cell legislation that will begin during 2017