Independent persons can become an Individual Member of the EBMT if they are actively involved in transplantation of any kind of haematopoietic stem cells, or involved in the field of cellular therapy or in the care of donors and recipients of haematopoietic stem cells. Individual patrons should hold a degree (MD, PhD, nursing degree or any other relevant degree to be assessed on a case-by-case basis) and demonstrate an expertise in stem cell transplantation, cellular therapy or other relevant fields. This should be proven by two years working experience in activities related to the aims of EBMT.
Patients and patient advocates involved in HSCT and who are interested in the activities of the EBMT can also become Individual Members.
Students can also become members and are eligible to apply at a reduced membership fee. When filling out the application form, don't forget to indicate your role as a "Student".
Applications should be supported by two EBMT members.
 
Representatives of pharmaceutical companies or other corporate enterprises are not eligible for Individual EBMT membership, but can become EBMT Partners of Excellence.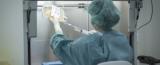 Rights & Obligations of Individual Members
Initiate and/or participate in the studies of the Working Parties – including retrospective studies, non-interventional prospective studies and clinical trials

Receive information about co-operative studies and results of EBMT research projects

Be an early bird forever to attend the EBMT Annual Meeting and the EBMT educational events*

Receive our EBMT monthly newsletter, updates about EBMT educational events and all EBMT activities*

Be the first to receive the annual EBMT Activity Survey – the tool for assessing the real picture of HSCT and cellular therapy in Europe.*

Get free online subscription to Bone Marrow Transplantation, the official journal of the EBMT. Access includes all regular issues of the journal and any supplements* 

Reduced registration fees for the EBMT Annual Meeting for students and Low-Middle Income Countries' individuals*
*Patient and patient advocates individual benefits
Individual Membership Fees
Individual Nurses, lab technicians, pharmacists, students, patients, transplant coordinator and patient advocates pay an annual fee of €40. All other Individual members pay €200. Those working in low-to-middle-income countries can apply for membership at the special rate of €20 per year.
Annual fees are invoiced each year after the EBMT Annual Meeting, and the invoice is sent to Individual Members by e-mail in PDF format.
If you wish to terminate your membership, please inform the Membership Coordinator at membership@ebmt.org.