Acute Myeloid Leukaemia (AML)
Myelodysplastic (MDS) or MDS/MPN
Acute Lymphatic Leukaemia (ALL)
Non-Hodgkin's Lymphoma (NHL)
Bone marrow failure
Multiple Myeloma (MM) or other Plasma Cell Disorder (PCD)
Auto immune disorders

Dear colleagues,
It is a great pleasure to welcome you on behalf of our society to the 5th International Transplant Course.
This virtual meeting is the first of its kind and will provide all young transplant physicians and nurses working in the field of transplantation with a broad and concise overview of all relevant topics in HSCT. The lectures are comprehensive and informative, presented by experts in their respective fields.
The event will cover topics such as basic principles of transplant immunology and donor selection, cellular therapies, acute and chronic GVHD, early and late complications, as well as management of post-transplant infections. Several sessions focus on the management of diseases with a classical transplant indication such as AML, ALL, MDS, and lymphomas in adults and children. The non-malignant disease topics will cover immunodeficiencies and autoimmune diseases, hemoglobinopathies and aplastic anemia. Last but not least, the Physicians Program will close with talks on JACIE and markers of quality of transplantation and will be followed by an exciting Nurses Program that you will hear about in due course.
The faculty consists of highly esteemed transplant experts, including the current president of our society Nicolaus Kröger, our past-president Mohamad Mohty, past-secretary and host of our upcoming EBMT Annual Meeting, Rafael Duarte, Chair of the Cellular Therapy and Immunobiology Working Party (CTIWP) Christian Chabannon, and Enric Carreras, editor and project leader of the extremely successful EBMT handbook, to name just a few.
Several symposia from our generous industry partners will enrich the event further.
During the sessions, participants will have ample opportunity to ask questions and interact with the faculty. All presentations will of course be available online for 3rd of February 2021 after the end of the meeting.
I look forward to meeting you soon, virtually, in one of our sessions. Please help us with your active participation to turn this meeting into one of the absolute highlights of this year!
Enjoy the meeting!
Selim Çorbacıoğlu
Scientific Council Chair of the EBMT
Registration Fees

Accreditation is required for Nurses and students during the registration process.
The fees include all sessions and contents in the virtual platform. On-demand lectures will be available until the 3rd of February 2021.
The registration is now closed
To register to this event, please click on the button above this page.
You can pay by credit card or PayPal.
Please note that if you paid by wire transfer before the 26th of October, you'll be required to send proof of payment to education.events@ebmt.org a week after your registration is confirmed or your participation will be automatically cancelled.
If you are not part of EBMT yet, please consider becoming a member. For more information visit this page.
Cancellation Policy
Name changes are not permitted.
In case of cancellation up to one month prior to the beginning of the meeting, your registration fee will be reimbursed in full (minus 10€).
If the cancellation is notified between 15 and 30 days prior to the beginning of the meeting, 50% of the registration fee will be reimbursed.
For cancellations notified between 1 and 15 days, registration fee will not be refunded.
Any cancellation must be done on the registration platform.
If you have any questions, please contact: education.events@ebmt.org
Share on Twitter
#EBMT_ITC20
Please click the document above to download the Scientific Programme.
All the live sessions have been scheduled in Central European Time.
We are pleased to announce that this educational course will be accredited by the EBAH-CME credits system.
Your attendance will tracked during the event and your credits will be uploaded to the EBAH-CME website on the 4th of February 2021. Please do not forget to fill in our information in the event platform.
If you don't have an EBAH-CME account, we recommend you create one by clicking here.
If you already have an account, you will receive an email to evaluate the course and claim your points. If after 15 days you have not received an email regarding your credits, please contact the EBMT Educational Unit at education.events@ebmt.org
.
There are various opportunities to support this meeting. For more information please send an email to fundraising@ebmt.org to indicate your interest.
---
Platinum level & HCP Webinar

---
HCP Webinar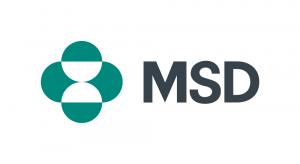 ---
Meeting supporter