Presenters / Organizers :
PDWP
To our great regret, we have been obliged to postpone Hemoglobinopathy 2022, the EBMT Paediatric Diseases Working Party meeting in Regensburg to the autumn. The circumstances of the war in Ukraine have affected substantially all our educational and scientific activities. Hence, we have decided to reschedule the meeting to the 10th-12th November 2022, whilst maintaining Regensburg as the venue.

We are very sorry and apologise on behalf of the organising committee, the Working Party and EBMT for the inconvenience caused by this decision. We carefully considered all options before taking this decision but this force majeure situation has left us with no other option.

We really look forward to and hope to welcome you all in November here in Regensburg so that we can all delve into the exciting scientific topics surrounding these fascinating diseases and enjoy the superb company of such an illustrious community!
All participants who were registered for the first dates will be directly transferred to November. Please contact us in case you won't be able to participate and we will proceed with the full refund.
Please save the date: Hemoglobinopathy 2022, November 10th -12th, 2022, Regensburg, Germany.

Selim Corbacioglu, PDWP Chair
Josu de la Fuente, PDWP Vice Chair
Katharina Kleinschmidt, PDWP Secretary
Hilda Mekelenkamp, NG Paediatric Committee Chair
WELCOME

The hemoglobin related genetic disorders, namely sickle cell disease (SCD) and thalassemia (TDT), are by far the most frequent monogenetic disorder worldwide affecting several million worldwide, mostly in low and middle income countries.
During the last decades, the overall survival has improved significantly predominantly due to education and supportive measures. Nevertheless, despite optimal care the overall survival has not reached average standards.
Curative options such as stem cell transplantation remained reserved for patients with well-matched siblings in developed countries.
Only in the last decade significant advancement in molecular science, advancements in drug development, stem cell therapy and gene manipulation technologies started to allow an opportunity for almost all patients with these diseases to improve their quality of life or achieve even cure.
Due to this highly relevant content, the PDWP of the EBMT decided to continue the tradition of the 'Regensburg Meetings' and dedicate another scientific meeting exclusively to this area of research, which will gain increasingly importance in the upcoming years.
During three days, all relevant aspects of SCD and TDT will be presented by international experts from all over the world in a live format with in-person attendance availability. Each session will offer the opportunity to interact directly with the expert to discuss the presentation and to ask questions from your clinical practice. Participation is limited to encourage lively interaction and discussion among all participants.

Additionally, nurses sessions, poster sessions and meet-the-expert sessions will allow young investigators and related team members to get first-hand information on the most relevant aspects of these exciting yet complex diseases.
Selim Corbacioglu, PDWP Chair
Josu de la Fuente, PDWP Vice Chair
Katharina Kleinschmidt, PDWP Secretary
Hilda Mekelenkamp, NG Paediatric Committee Chair
REGISTRATION




To register to this event, please click on the "Register" button above.

You can pay by credit card, PayPal, or wire transfer. Please note that if you pay by wire transfer, you'll be required to send proof of payment to education.events@ebmt.org 10 days after you register. Otherwise, your registration will be automatically cancelled.
If you are not part of EBMT yet, please consider becoming a member. For more information visit this page. If you have any questions, please contact: education.events@ebmt.org.

Certificate of Attendance
After the live event, you will receive an email with a short survey to evaluate the course. After the survey is completed, you'll be able to download the certificate of attendance.
Programme
Please click the document above to download the Scientific Programme.
Location
The Paediatric Disease Working Party Educational Meeting will take place at Parkside Events in Regensburg combined with nurses meeting.

About Regensburg
Located on the Danube River, the Old Town of Regensburg with Stadtamhof is an exceptional example of a central-European medieval trading centre, which illustrates an interchange of cultural and architectural influences. A notable number of buildings of outstanding quality testify to its political, religious, and economic significance from the 9th century.
Venue Address
Prüfeninger Str. 20, 93049 Regensburg, Germany
IMPORTANT:
You will need to show a negative COVID-19 test or proof of complete vaccination from more than two weeks previous to the event in order to attend the meeting. Participants will be responsible for covering their COVID-19 testing costs.
Please also make sure that, at the time of travel, there are no restrictions barring you from entering Germany. You can check the latest updates here.
Accommodation
Participants will be responsible for covering their travel and accommodation costs, as well as any costs related to COVID-19 testing.

Here you can find the list of hotels indicated in maps recommended by us in the city of Regensburg, Germany.





IMPORTANT:

EBMT cannot accept liability for personal accidents or loss of or damage to private property of participants. Participants are advised to take out their own personal travel and health insurance for their trip. Please make sure that you have a valid passport/ID to travel to Germany. Should you need a VISA letter, you'll be able to download it after the registration process. Please also make sure that, at the time of travel, there are no restrictions barring you from entering Germany. You can check the latest updates here.

COVID-19: entry and quarantine regulations in Germany
Call for Abstracts
The PDWP22 is planned to be an interactive educational meeting with the participation of all the delegates. We would like to encourage you to share your case studies with us. Find more information below:
Guidelines:

Word or PDF document
The case can be structured (e.g. Objectives, Methods, Results, Conclusions)
Maximum number of words: 300
Mention all the authors
Presenters selected are entitled to bring their posters and register to the meeting with the early bird fee.
Confirmations will be available from the 10th of October 2022.
Deadlines:

30th September: Closing submission
10th October: Communication to the submitters
Submit your abstracts before the 30th of September 2022 by email to education.events@ebmt.org
EBAH-CME Accreditation
We are pleased to announce that this educational course will be accredited by the EBAH-CME credits system.
In order to collect your EBAH-CME credits, we recommend you to create a EBAH-CME account by clicking on the following link. By registering to the EBAH-CME website, you'll have access to the record of other events you have already been accredited for. After the meeting, an updated attendance list will be uploaded to the EBAH.CME website.
If you already have an account, you will receive an email to evaluate the course and claim your points. If after 15 days you have not received an email regarding your credits, please contact the EBMT Education Department at education.events@ebmt.org
There are various opportunities to support this meeting. For more information please send an email to fundraising@ebmt.org to indicate your interest.
---
Silver Partner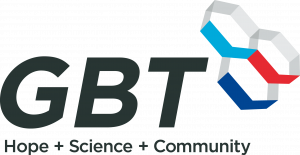 Meeting Supporter