Acute Myeloid Leukaemia (AML)
Myelodysplastic (MDS) or MDS/MPN
Multiple Myeloma (MM) or other Plasma Cell Disorder (PCD)
Auto immune disorders
Non-Hodgkin's Lymphoma (NHL)
Acute Lymphatic Leukaemia (ALL)
Chronic Myeloid Lymphoma (CML)
Bone marrow failure

Event type:
Training Course
Educational Meeting
Presenters / Organizers :
Selim Çorbacıoğlu; Régis Peffault de Latour; Raffaella Greco; Mohamad Mohty; Anna Sureda; Michelle Kenyon; EBMT Trainee Committee
Dear Colleagues,
It is our great pleasure to welcome you on behalf of our society to the 7th International Transplant Course 2-4 September 2022.
I am so excited and relieved to announce to you that this year we are back to 'normal' with a regular face-to-face meeting in the heart of Barcelona!
We have worked hard to provide a broad, up-to-date and concise overview of all relevant topics in HSCT geared towards young physicians, trainees, medical students and nurses interested in or working in the field of stem cell transplantation/cellular therapy. The lectures over a course of 3 days will be comprehensive, trainee-focused and interactive, presented by experts in their respective fields.
On day 1, we will walk with you through
Basics of HSCT and cellular therapy: HLA system, donor selection, quality assessment, stem cell mobilization, and CAR-T designs, traditional and novel monitoring technologies (chimerism, immune reconstitution, MRD), pathophysiology of early complications
On day 2, we have an exciting novelty for you! Two separate tracks for adults and paediatrics, including
Indications in adults: AML, ALL, MDS, lymphomas, myeloma, myeloproliferative neoplasms, bone marrow failures and autoimmune diseases
Indications and management in paediatrics: paediatric ALL, AML and MDS in addition to the classical topics of immunodeficiencies and immune dysregulation, autoimmune diseases, hemoglobinopathies, aplastic anaemia, complications such as GvHD and VOD/SOS in children and most importantly viral complications
On the last day, the Physicians Programme will close with a common track, joining paediatric and adult physicians again to close the ITC with management of complications, follow-up and survivorship.
We believe that this change will be a new focus and will add real value to paediatric transplant specialists.
Our Nurses Programme will once again offer 'training' style sessions with core topics closely matched to the development needs of our less experience transplant nurses or those looking to refresh their knowledge on a wide range of established and contemporary practices in transplant nursing. This programme is especially useful for nurses looking to provide CPD evidence for JACIE accreditation or looking for inspiration for their own service developments or projects. Reduced fee registration will enable nurse attendees access to the full ITC Programme and is a great opportunity to network with peers as well as the Nurses Programme faculty who will be available for 1 to 1 or small group discussions throughout.
The faculty - as usual - consists of highly esteemed and well-known experts in their respective areas of interest, including the current president of our Society, Anna Sureda, several past-presidents such as Nicolaus Kröger and Mohamad Mohty, who will also host our upcoming EBMT Annual Meeting in 2023 in Paris.
Several symposia from our generous industry partners as well as case presentations and round table discussions will enrich the event even further.
Presenters of selected cases will receive FREE REGISTRATION and travel support. So come and apply!
The EBMT Trainee Committee will be on site to support you with any issues you might face, build networks and friendships to make the ITC an interactive, integral and inspiring part of your training in HSCT and cellular therapy!
I look forward to meeting you soon in Barcelona. Please help us with your active participation to turn this meeting into one of the absolute highlights of this year!
Enjoy the meeting!
Selim Çorbacıoğlu
Scientific Council Chair of the EBMT
Scientific Programme Committee
Selim Çorbacıoğlu, Scientific Council Chair with the Research and Sciences Portfolio
Régis Peffault de Latour, Scientific Council co-Chair with the Research Sciences Portfolio
Raffaella Greco, Scientific Council Representative with the Education Portfolio
Anna Sureda, EBMT President
Michelle Kenyon, EBMT Nurses Group President
Mohamad Mohty, Scientific Programme Committee
EBMT Trainee Committee
---
Join the conversation with #ITC22
---
General Registration is now closed!
Last minute registration is open until Wednesday 31st August at 23:45CEST. - 430€- Register Here.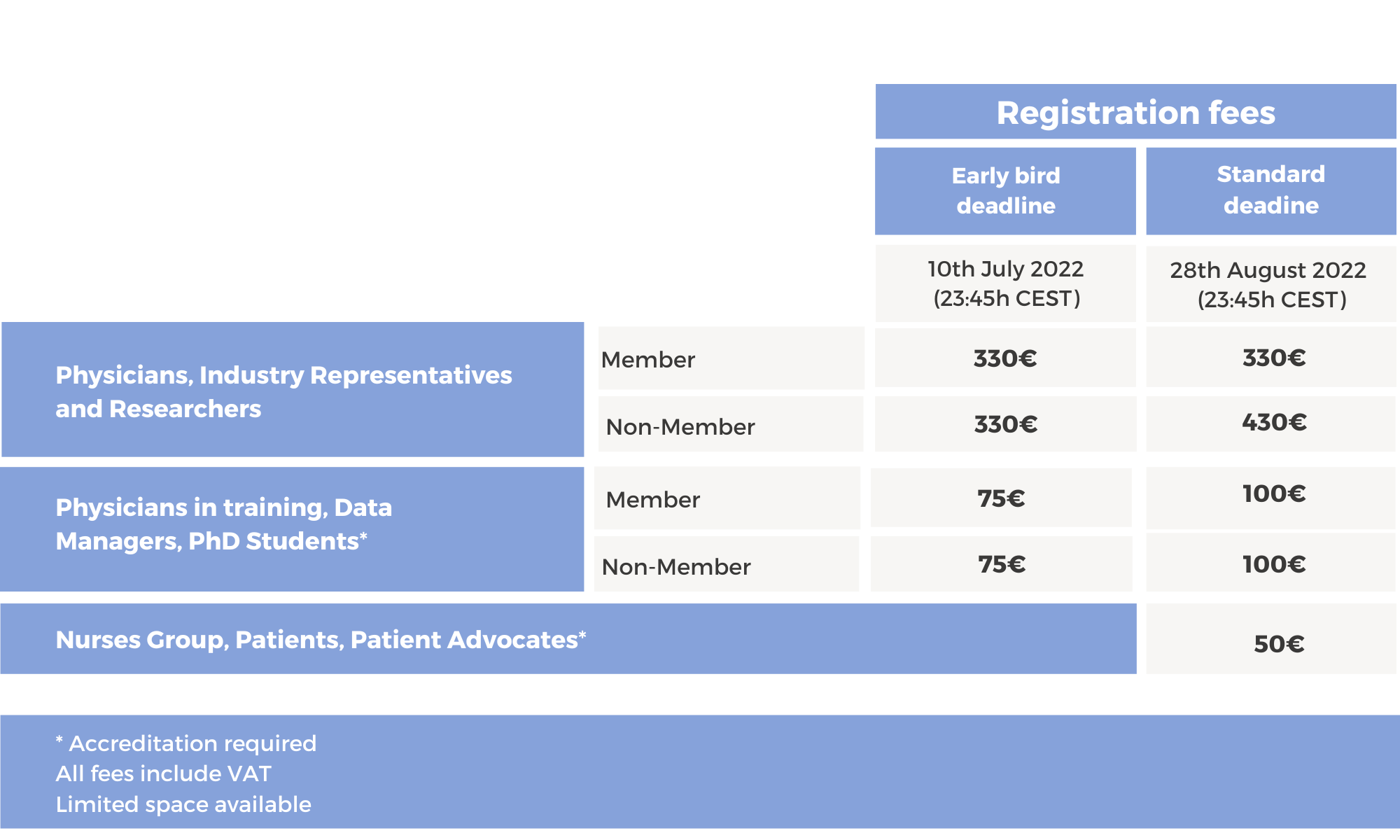 Please note this is a 100% face-to-face event with no virtual component.
The fees include all sessions, educational related materials and catering during the course and networking reception (limited space available).
If you have any questions, please contact: education.events@ebmt.org
Share on Social Media with #ITC22
Please click the document above to download the Preliminary Scientific Programme.
Location
Barcelona is a Mediterranean and cosmopolitan city with Roman remains, medieval quarters and the most beautiful examples of 20th century Modernism and avant-garde.Today Barcelona is one of the world's leading tourist, economic, trade fair and cultural centers, and its influence of the commerce, education, entertainment, science and arts all contribute to its status as one of the world's major global cities.
We hope to welcome you to this beautiful city and have a meeting full of education & science.
https://www.barcelonaturisme.com/
Venue
University of Barcelona - Faculty of Medicine
Address: Carrer Casanova 143, 08036 Barcelona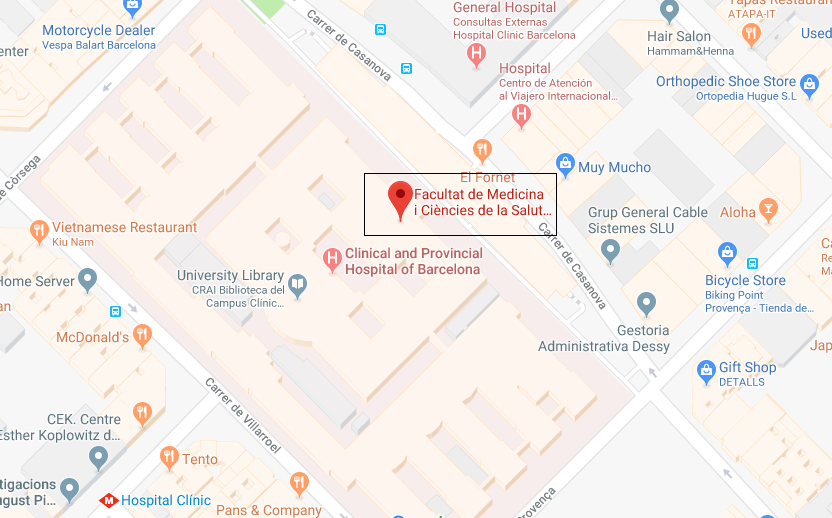 How to get to the venue:
From Barcelona El Prat Terminals 1 & 2, please take the metro L9 at Airport Metro Stations and go to Collblanc station, change to L5 direction to Vall d'Hebron, stop at Hospital Clinic station and walk 5 minutes to the Faculty of Medicine (next to the Hospital Clinic building).
For more information about local transportation please consult TMB website.
Accommodation
The Faculty of Medicine has many different hotel options around and most of them are walking distance. Please see below for some recommendations. September is still high season in Barcelona therefore we recommend you to arrange your accommodations as soon as possible.
Travel
EBMT cannot accept liability for personal accidents or loss of or damage to private property of participants. Participants are advised to take out their own personal travel and health insurance for their trip.
Please also make sure that, at the time of travel, there are no restrictions barring you from entering the country. You can check the latest updates here.
Participants will be responsible for covering their COVID-19 testing costs if required.
Case Presentation
The 7th EBMT International Transplant Course is planned to be an interactive educational meeting with the participation of all the delegates. We would like to encourage you to share your case studies with us. The selected studies will be incorporated to the scientific programme with a 15 minutes presentation for the submitter. Please note that in the case that there are more submissions than case presentation spots available, some studies might be assigned as poster presentation.
Guidelines for the case presentation submission:
Word or PDF document

Cases can be structured (e.g. Objectives, Methods, Results, Conclusions).

Maximum number of words: 300

Mention all the authors
Please send your case study before the 17th of July 2022 to education.events@ebmt.org to enter the selection process.
IMPORTANT:
Please don't register before getting the confirmation that your case has been selected. Confirmations will be available from the 25th July 2022.
Case presenters selected will get free registration and restricted travel and accommodation grant to attend the course in Barcelona.
All case submitters not selected as oral presenters will benefit from the early bird fee until the 28th of August.
We are pleased to announce that this educational course will be accredited by the EBAH-CME credits system.
In order to collect your EBAH-CME credits, we recommend you to create a EBAH-CME account by clicking on the following link.By registering to the EBAH-CME website, you'll have access to the record of other events you have already been accredited for. After the meeting, an updated attendance list will be uploaded to the EBAH-CME website.
If you already have an account, you will receive an email to evaluate the course and claim your points. If after 15 days you have not received an email regarding your credits, please contact the EBMT Educational Unit at education.events@ebmt.org.
There are various opportunities to support this educational course. For more information, please send an email to fundraising@ebmt.org to indicate your interest.
---
Industry Symposium

---
Silver Partner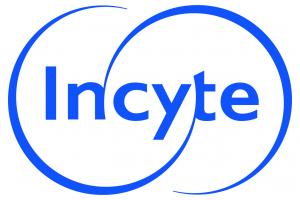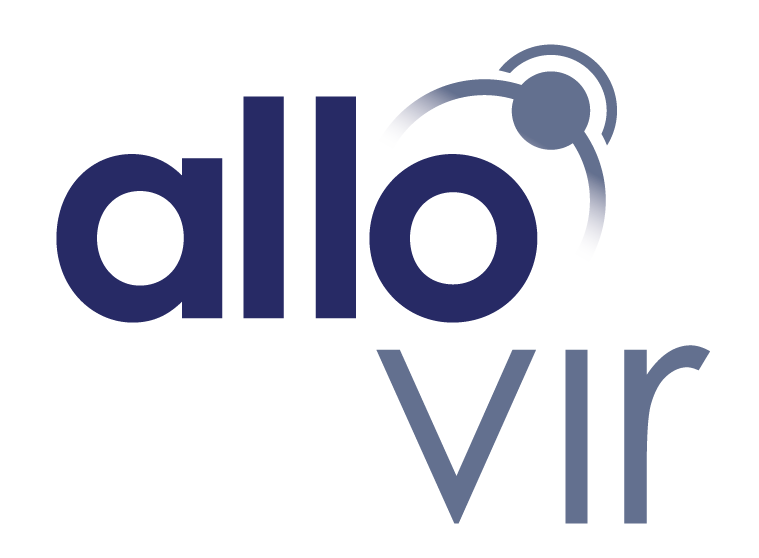 ---
Bronze Partner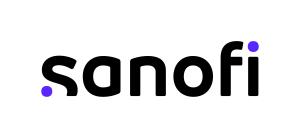 ---
Meeting Contributor