General Information
We have a great pleasure to invite you to the 24th Educational Course of the Infectious Diseases Working Party (IDWP) of the EBMT that will be held on 24-26 November 2021.
Considering the safety of our participants, speakers, and EBMT staff as a priority during the COVID-19 pandemic, the event will be entirely virtual but streamed live to ensure an interactive discussion.
Adequate management of transplant infectious complications is of paramount importance to improve patient outcome following hematopoietic cell transplantation or CAR-T therapy.

The course will focus on the current expert knowledge together with new concepts and the most recent developments in the field of infectious complications in patients following hematopoietic stem cell transplantation (HSCT) and CAR-T therapy. Practical management of infective complications in adults and in children, including prevention, diagnosis and treatment of fungal, bacterial, and viral infections will be discussed. We will offer the participants the opportunity to interact with top speakers, discuss cases and ask questions.
To reach these educational goals, the faculty comprises a multidisciplinary team of experts in transplantations and infectious diseases from the IDWP and EBMT.
The educational course will include the Business Meeting, which is open to all participants who wish to be informed or participate in the investigational activities of the IDWP.
We are looking forward to meeting you in the Educational Course!
Don't miss this unique opportunity!
Rafael de la Cámara, Infectious Diseases Working Party Chair
Dina Averbuch, Infectious Diseases Working Party Secretary
Registration
The registration is now closed.
General Registration Fee: 100€

EBMT Member Registration Fee: 50€
To register to this event, please click on the "Register" button above.
You can pay by credit card, PayPal, or wire transfer. Please note that if you pay by wire transfer, you'll be required to send proof of payment to education.events@ebmt.org 10 days after you register. Otherwise, your registration will be automatically cancelled.
The registration includes access to the live meeting and on-demand content. The content will be available until the 26th of December 2021. After that date, most of the content will be transferred to the EBMT e-Learning platform. All EBMT members will be able to access the content for free.
If you are not part of EBMT yet, please consider becoming a member. For more information visit this page.
If you have any questions, please contact: education.events@ebmt.org.
Certificate of Attendance
After the event, you will receive an email with a short survey to evaluate the course. After the survey is completed, you'll be able to download the certificate of attendance.
Programme
Please click the document above to download the Preliminary Programme.
EBAH-CME Accreditation
We are pleased to announce that this educational course will be accredited by the EBAH-CME credits system.
During the days of the meeting, you will asked to input your EBAH-CME number in the virtual event platform. After the meeting, an updated attendance list will be uploaded to the EBAH-CME website.
If you don't have an EBAH-CME account, we recommend you create one by clicking here.
If after 15 days after the event you do not have your EBAH-CME credits in your account, please contact the EBMT Educational Unit at education.events@ebmt.org.
Industry Symposium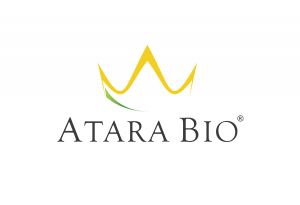 ---
Platinum Partner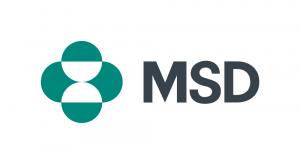 ---
There are various opportunities to support this meeting. For more information please send an email to fundraising@ebmt.org to indicate your interest.