We are pleased to announce the results of the recent extraordinary Paediatric Diseases Working Party (PDWP) and Severe Aplastic Anaemia Working Party (SAAWP) Chair election.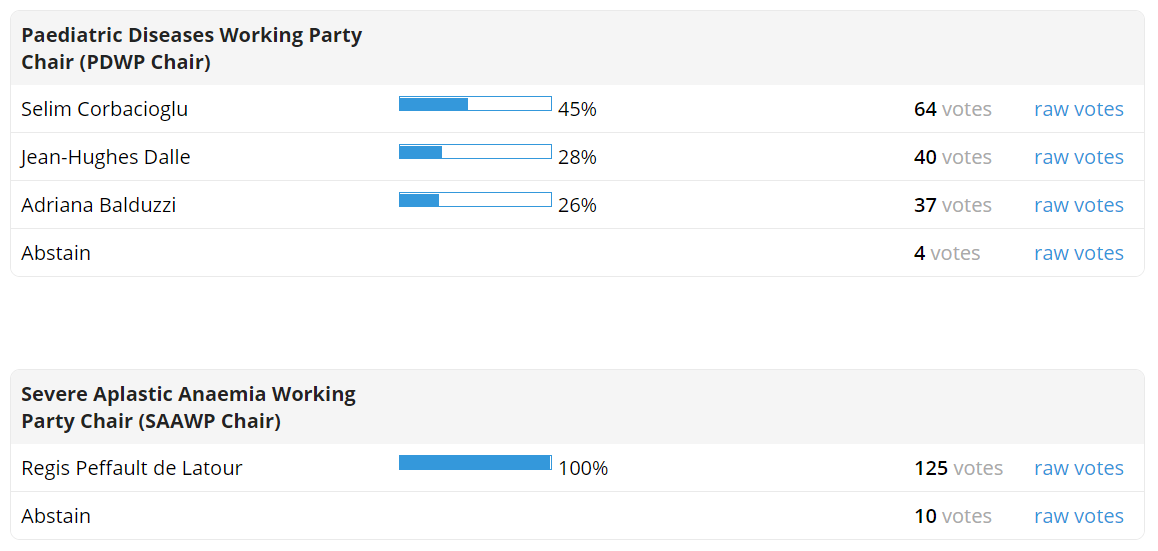 Congratulations go to:
| | |
| --- | --- |
| | Selim Corbacioglu from Germany, who will take over from Peter Bader as PDWP Chair. |
| | Regis Peffault de Latour from France, who will take over from Carlo Dufour as SAAWP Chair. |
We look forward to Selim and Regis joining the EBMT Scientific Council and contributing further to the PDWP and SAAWP activities. 
We also thank Adriana and Jean Hughes who also presented their excellent candidacy for the PDWP Chair position. We are very grateful for their continued support and hope that we can continue to count on their active contributions to EBMT.