Abstracts and presentations
All EBMT attendees can now see the PowerPoint presentations and abstracts on the EBMT scientific programme planner and/or EBMT 2019 app.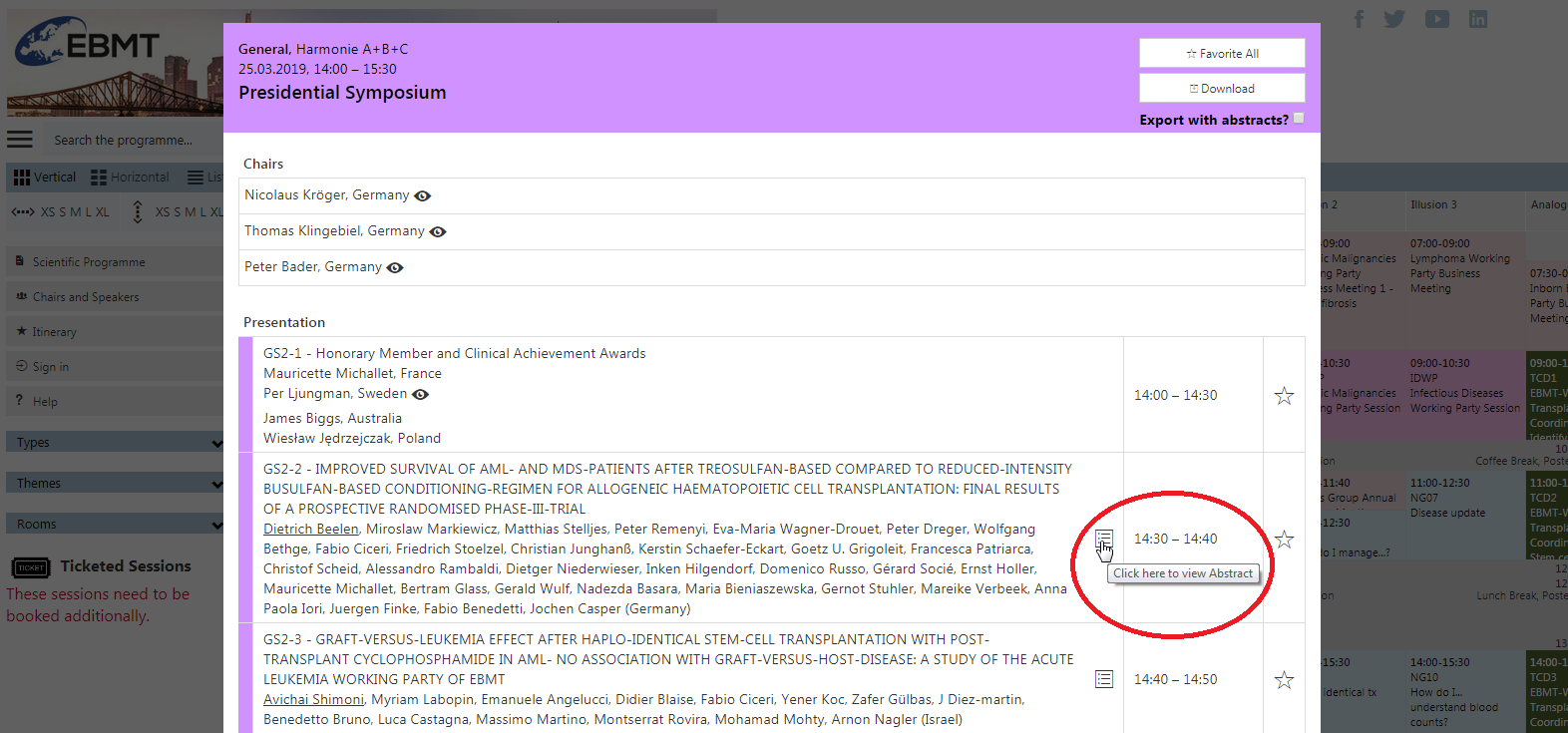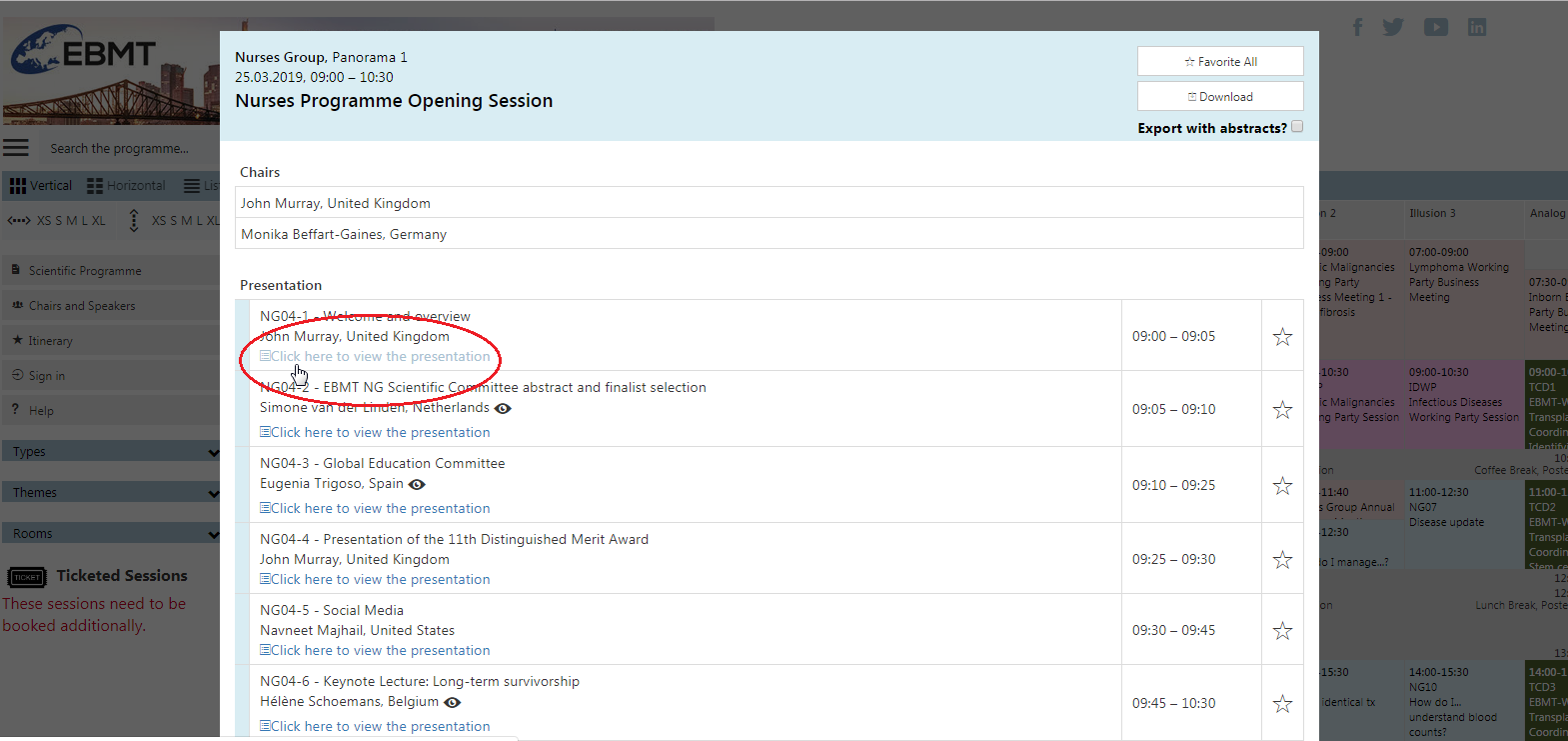 EBMT Posters
The EBMT Posters were displayed at the EBMT Hub in the exhibition area. Click HERE to view them.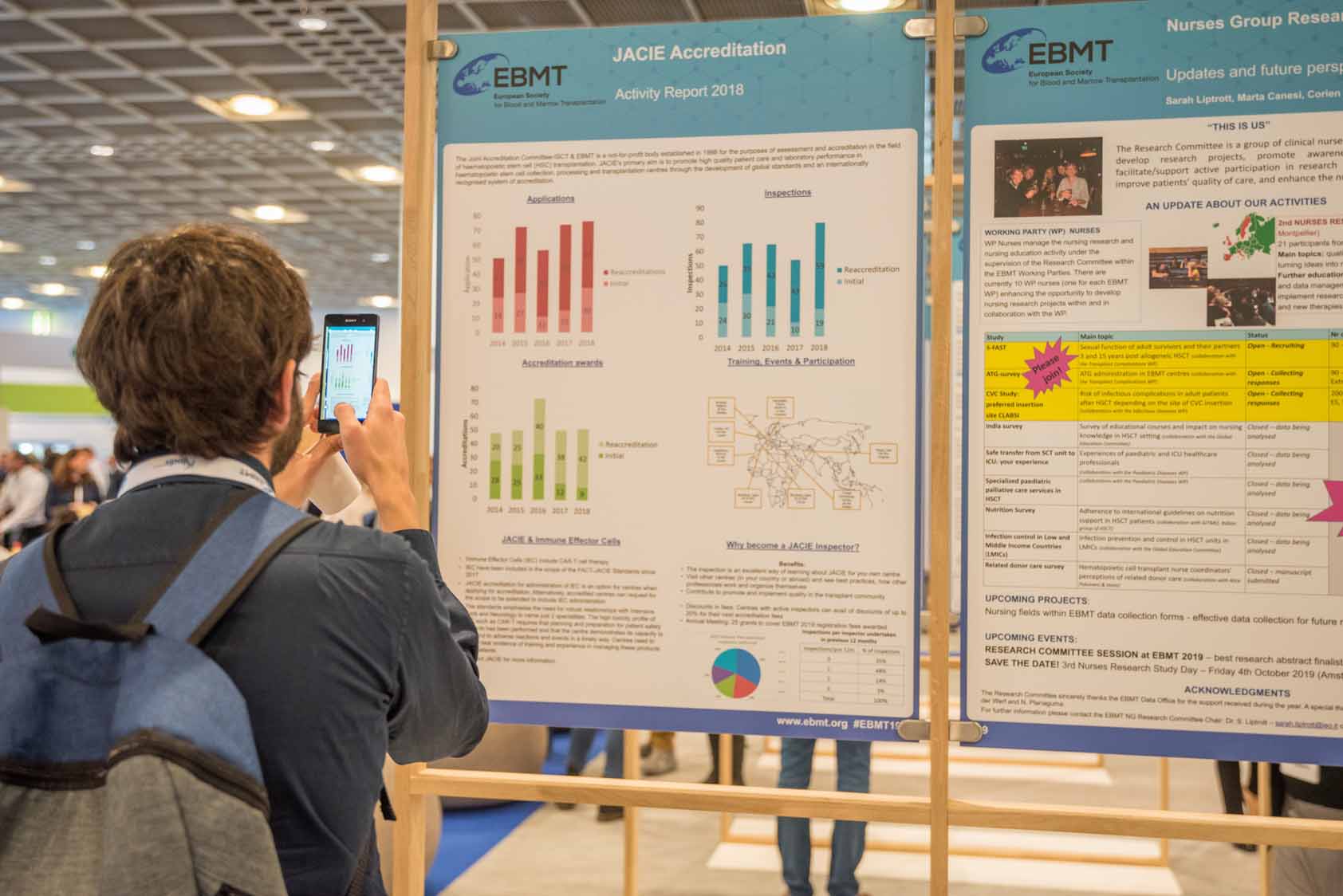 EBMT Handbook
Delegates were able to get a free hard-copy of the new EBMT Handbook in Frankfurt.
For those who did not attend the Annual Meeting or did not get the chance to collect the book at the EBMT Hub, you can download the book in PDF.