Preparation of the 8th edition of the FACT-JACIE Standards kicks-off
The review process to prepare the 8th edition of the Standards kicked-off in Barcelona on 2 July with committee members from JACIE and FACT present. There is a wealth of experience among the committees, not just as experts in transplantation and cell therapy, but also in the development of the Standards as all have participated in previous review processes.
The process is being coordinated by the FACT Office who will support the sub-committees throughout the process. The JACIE Office will also be available to provide additional support where necessary. In terms of contents, there was a broad consensus on the need to avoid unnecessary repetition and among other initiatives will be to improve the Accreditation Manual to make it more accessible. See also the report on the pre-review survey below.
The sub-committees will start their teleconferences in late August or September and work through their respective Parts until late 2019 following which a first draft will be prepared and presented for public consultation in April 2020 in line with previous editions.
The JACIE co-chairs are Kim Orchard (Southampton, UK) for Clinical, Nina Worel (Vienna, Austria) for Collection, Ivan van Riet (Brussels, Belgium) for Processing and Simon Hack (London, UK) for Quality Management. A fifth sub-committee for Immune Effector Cells will also be included in this edition and the JACIE representatives are currently being recruited to joint their FACT counterparts.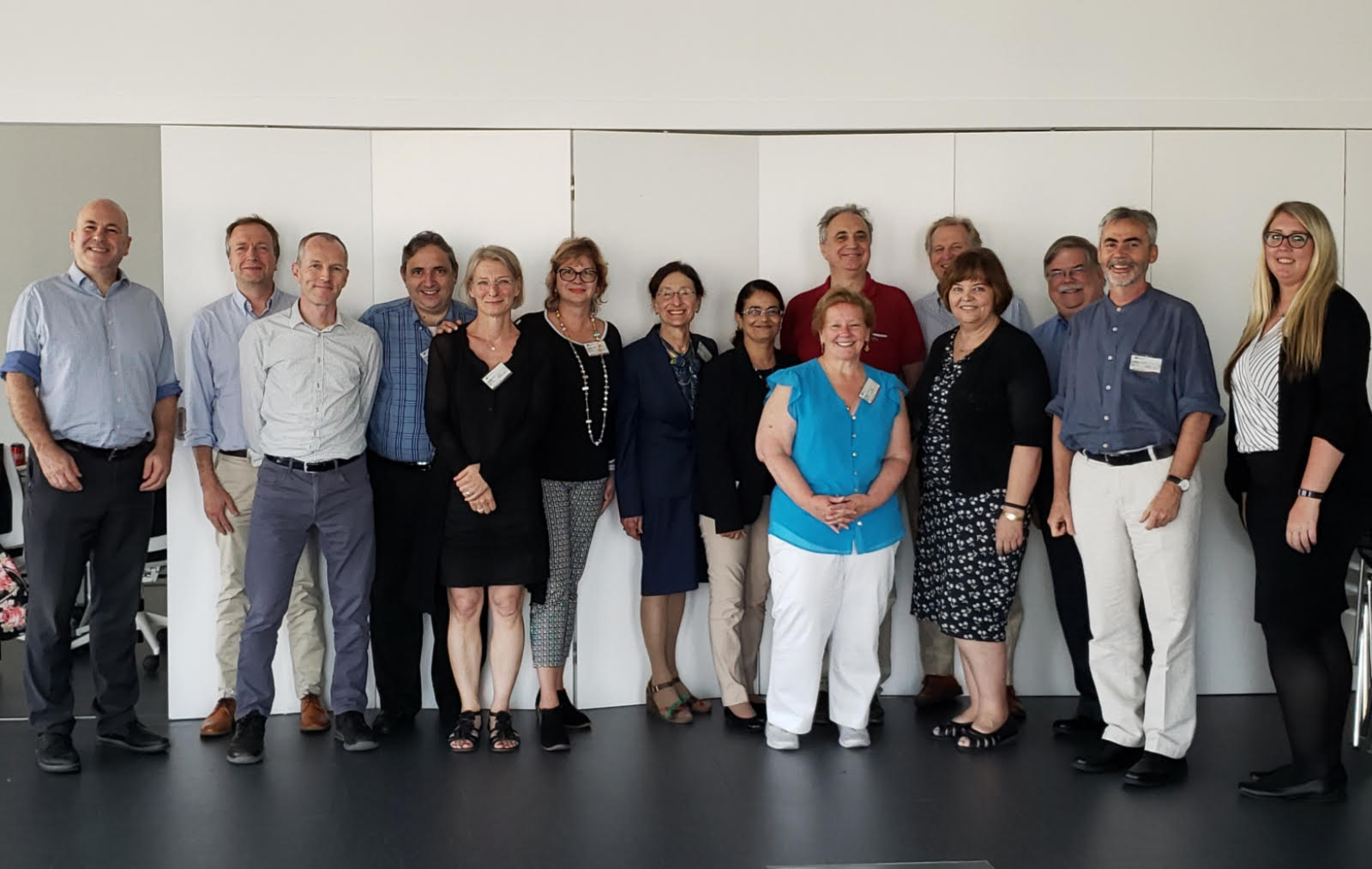 Andra Moehring, FACT Standards Development Manager, says: "Thank you all so much for the great discussions at today's meeting! It was wonderful seeing many of you again, and meeting some of you for the first time. A special thank you to JACIE for hosting us. Barcelona is my favorite place to visit. "
8th edition FACT-JACIE Standards – Feedback
The pre-review survey was the best-supported to date with 106 total survey respondents. The following countries were represented:  Argentina, Australia, Austria, Belgium (4), Canada (6), Finland, Germany (3), Greece, Indonesia, Ireland (3), Italy (2), Netherlands (2), Qatar, Saudi Arabia (2), Singapore, Spain (4), UK (10), Uruguay, US (61) while the breakdown by work area was Clinical (41), Collection (32), Processing (38), and QM (77).
The responses covered from the general to the specific with particular focus on the quality management standards and immune effector cells among others. The survey feedback will be provided to the respective sub-committees for consideration during their reviews.
Thank you to everyone who took the time to complete the survey.