Inborn Errors Working Party (IEWP)
Transplant Complications Working Party (TCWP)

The results of the recent executive committee and working party chairs elections were released during the General Assembly at the 47th Annual Meeting of the EBMT  - see the previous news "2021 election results". 
Please meet the newly-elected members:
Anna Sureda (Barcelona, Spain), President-Elect
Zinaida Perić (Zagreb, Croatia), Transplant Complications Working Party Chair
Bénédicte Neven (Paris, France), Inborn Errors Working Party Chair
Anna Sureda, President-Elect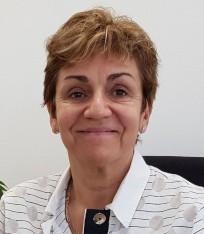 It is for me a great pleasure and honor for me to be in the position to write this short note to all of you. Thanks very much for your strong support during the last EBMT elections process. My name is Anna Sureda and I am the head of the Hematology Department and Stem Cell Transplantation Program at the Institut Català d'Oncologia – Hospital Duran I Reynals in Hospitalet, Barcelona, Spain. I have in front of me a year to learn and to better understand with the help of the Executive Committee and the Board of EBMT which are our strengths and weaknesses as a scientific society and to start working in all the majors aspects I already pointed out in my manifesto: a) the absolute need to accommodate our scientific, educational and accreditation processes to the challenges associated to COVID19 pandemics, b) the implementation, upgrading and refining of our registry, c) the strong support to the benchmarking process, d) the streamlining of all aspects related to the better understanding of the CART cell process with the cooperation of all involved partners and e) the establishment of closer and stronger bridges with our sister societies, always having in our minds the patients as the centre of all our efforts and activities. This really ambitious program will not be able to go ahead without the help and support of all of you in your different positions. All your comments and suggestions will be very welcomed from my side; our commitment should make EBMT an even stronger, more inclusive and plural transplantation and cellular therapy society.
Zinaida Perić, TCWP Chair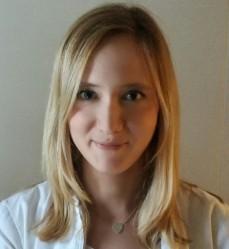 I am honoured to have been elected by my EBMT colleagues for the position of Chairperson of the TCWP. I am a hematologist at the University Hospital Centre Zagreb and Assistant Professor at School of Medicine, University of Zagreb in Zagreb, Croatia. For the last 4 years I have held the position of the Secretary of the TCWP and this position has enabled me to understand the functioning of the working party and to identify potential areas of improvement. Personally, my clinical and scientific interests fit perfectly with the scope of TCWP and I am very excited about further expanding its activities and impact.
My goal is to bring TCWP forward by:
Introducing new ways to interest more colleagues in participating in TCWP activities 

(e.g. attracting junior doctors)

Promoting education by organizing innovative and interactive educational events 

(e.g. GVHD summit)

Bringing focus on complications of novel treatments and cellular therapies 

(e.g. haploidentical transplantation, CAR-T therapy)

Supporting research of rare complications and emerging new techniques 

(e.g. TMA, fecal microbiota transplantation)

Increasing the scientific activity by introducing new research methods 

(e.g. machine learning, artificial intelligence)

Improving the registry tools for data collection with special focus on quality of life 

(e.g. patient-reported outcomes)

Strengthening the collaborations with other international societies and registries 

(e.g. CIBMTR, NIH, German-Austrian-Swiss Consortium).
Bénédicte Neven, IEWP Chair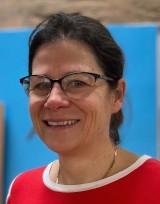 It is a great honour to have been elected as the new Chair of the IEWP. I'm pediatrician in Necker Children hospital, working in the pediatric immune-hematology Unit.   I'm dedicated to patients suffering from primary immunodeficiencies from diagnosis to treatment including bone marrow transplantation and cellular therapy if needed. This is a unique environment with active translational activities, that has always been leader in these fields. This allows me to build a very solid experience in both challenging disciplines, care of primary immunodeficiencies and BMT in these conditions.  Dealing with rare diseases, I've learned that each patient needs precise and well-coordinated cares. 
My first aims as a IEWP Chair will be to: 
Promote retrospective collaborative studies and if possible prospective trials of BMT in the field of inborn error diseases under the EBMT shelter in close collaboration with ESID (European Society of Immuno-Deficiencies). Collecting and analyzing long-term clinical and immunological outcomes (or disease specific outcome) are of primary importance to guide medical decision and adapt guidelines in real time.

Continue to Improve EBMT Registry in dedicated diseases to facilitate retrospective studies 

Promote education

Continue to develop guidelines  
I have attended the IEWP each year since 2004 with the same interest and pleasure. I always enjoyed the collaborative spirit of the group that I want to preserve!