JACIE develops and maintain global standards for the provision of quality medical and laboratory practice in cellular therapy. Based on these standards, JACIE offers accreditation to transplant programmes in order to encourage health institutions and facilities to establish and maintain quality management systems impacting on all aspects of their activities and to engage in continuous improvement. 
JACIE's primary aim is to promote high quality patient care and laboratory performance in collection, processing and transplantation centres through an internationally recognised system of accreditation.
JACIE is a committee of the EBMT, and as such is part of its fiscal and legal identity. Members are appointed by and accountable to the EBMT Board. The ISCT is represented through two members of the Committee. 
The JACIE name and logo are registered by the EBMT with the European Intellectual Property Office under registration numbers 015063464 and 002967497-0001 respectively.
Partners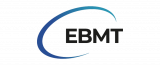 EBMT
The European Society for Blood and Marrow Transplantation (EBMT) is a non-profit organisation based in Maastricht, The Netherlands, that was established in 1974 in order to allow scientists and physicians involved in clinical bone marrow transplantation to share their experience and develop co-operative studies. The EBMT aims to promote all aspects associated with the transplantation of haematopoietic stem cells from all donor sources and donor types including basic and clinical research, education, standardisation, quality control, and accreditation for transplant procedures.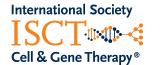 ISCT
Established in 1992, ISCT is the global steward fostering cell and gene therapy translation to the clinic. With a network of leading clinicians, regulators, researchers, technologists and industry partners, ISCT members have a shared vision to translate cell and gene therapies into safe and effective therapies to improve patients' lives worldwide.
ISCT is the global leader focused on translational aspects of developing cell-based therapeutics, advancing scientific research into innovative treatments for patients. ISCT provides a unique collaborative environment that addresses three key areas of clinical translation: Academia, Regulatory and Commercialization. Through long term strategic relationships with global regulatory agencies, academic institutions and industry partners, ISCT leads the advancement of research into clinical adoption and standard of care.
Comprised of over 2400 cell therapy experts across five geographic regions and representation from over 60 countries, ISCT members are part of a global community of peers, thought leaders and organizations invested in cell therapy translation. For more information about the organization, key initiatives and upcoming meetings, please visit: isctglobal.org, @ISCTglobal.
JACIE Process
This objective of this document is to give an introduction to the JACIE standards and JACIE accreditation process. You will read about some background information, the JACIE Standards, JACIE Accreditation Process and the role of the inspectors.
Collaboration
JACIE, as part of the EBMT, has regularly participated in projects and other initiatives. Below is a list of projects where JACIE and/or EBMT have contributed or are contributing. 
External Recognition from the European Union
The JACIE Accreditation Programme was supported in 2004 by the European Commission under the Public Health Programme 2003-2008 (Project No. 2003208). In a 2011 review of spending under the Public Health Programme, JACIE was highlighted as an exemplary project:
"The JACIE project is considered an outstanding example of how EU funding can facilitate the harmonisation, implementation and use of common standards. It is also outstanding in its continuing activities after the end of the project period and its success with regard to international collaboration and contribution to public health policies and regulation" (p.79)
Download the report below.
National Regulations & Guidelines
To learn more about how JACIE accreditation is implemented in and incorporated into the national regulations and guidelines of individual countries and international bodies, visit our Regulations & Guidelines page below.
JACIE Annual Activity Reports
JACIE Annual Activity Reports are included within the EBMT Organisation Annual Reports
SEE ANNUAL REPORTS
Suggestions, queries, complaints
In order to support the quality and continuous improvement of the JACIE accreditation programme, we encourage you to contact us with suggestions, queries or if would like to report any incident or complaint.
When a query or complaint is received, an acknowledgment of receipt will be issued, stating the date of receipt. Next, JACIE will investigate the incident and provide you with an accurate and detailed response of our findings. Where issues are identified, JACIE will endeavour to resolve them as soon as possible and to assess measures to avoid their repetition in the future.
If you have any suggestions, queries or would like to report any complaints, please click the "Contact us" button below and complete the form and the JACIE Office will respond to you shortly.