Administration of Immune Effector Cells (IEC) was first included within the scope of the FACT-JACIE Standards for Hematopoietic Cellular Therapy in edition 6.1 in 2017. These standards were further developed in edition 7 in 2018.
An IEC is defined as "A cell that has differentiated into a form capable of modulating or effecting a specific immune response". This broad definition include cellular therapies considered both high risk e.g. CAR-T cell therapy and low risk e.g mesenchymal stem cells. Donor lymphocyte infusions (DLI) are not considered IECs for the purposes of the FACT-JACIE standards. 
In recent years, the focus has been on CAR-T cells which are principally being applied in the HSCT setting.
What does this mean for centres applying to or accredited by JACIE?
If a centre wishes to seek accreditation for administration of IECs, this can be done in 2 ways:
Include this activity when applying for the first time or at the time of reaccreditation
Include this activity within the scope of a current accreditation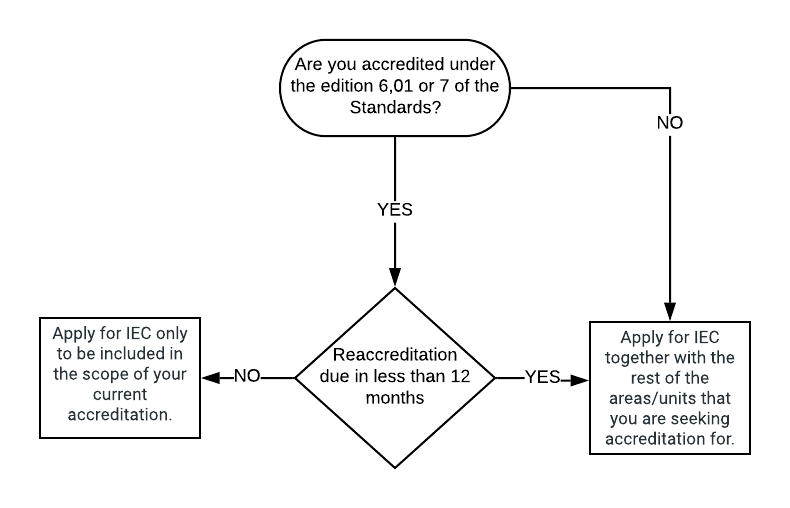 Is there a minimum amount of activity required for IEC accreditation?
The 7th edition of the FACT-JACIE Standards does not specify a minimum number of patients treated. This is due to the novel nature of these therapies and the limited number of centres that have treated patients with IECs. This may change in future editions of the Standards as these therapies evolve.
Centres planning to incorporate administration of IEC may apply for accreditation as, in essence, the accreditation process is to assess the readiness of the centre to administer these products focussing on but not limited to areas such as staff training and experience, interaction with essential services including pharmacy, cryopreservation, apheresis, ICU and neurology support, and tracking and traceability.
Are there different standards?
No. The IEC standards are already included within the current edition of the FACT-JACIE Standards. A centre that does not administer or does not plan to administer IECs can simply answer "Not applicable" when completing the checklist for those items.
However, there are many standards that are applicable to both HSCT and IEC e.g. ICU access and these are also assessed specifically for IEC relevance.
Standards that are particularly relevant to IEC are labelled in the Inspection Checklist as "IEC" and in blue in worksheets "Part B Clinical" and "QM - Part B 7". These can be filtered when used for focussed inspections.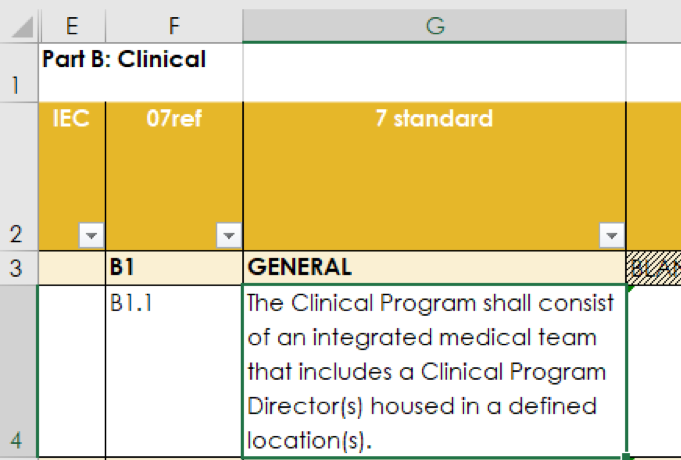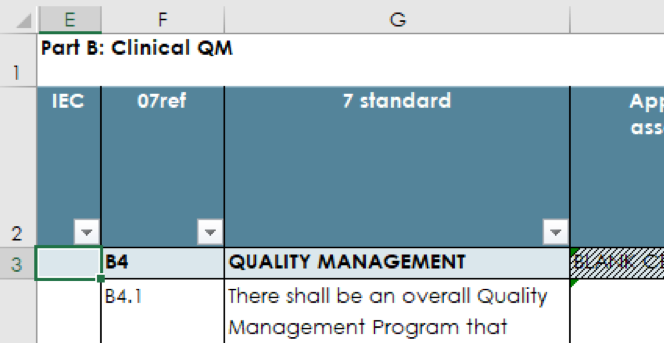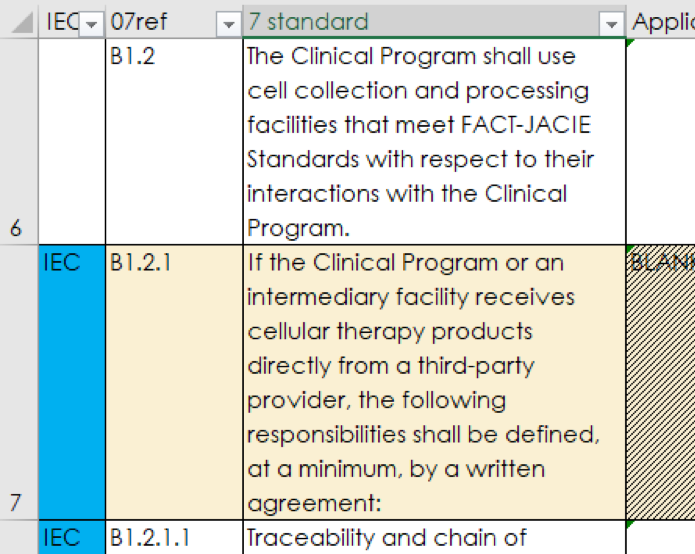 Is the inspection different?
When a centre undergoing inspection for Initial or Reaccreditation requests the inclusion of IEC in the scope of the accreditation application, JACIE will assign a dedicated inspector to assess IEC activity. 
When a currently-accredited centre wishes to expand the scope of their accreditation to include IEC, JACIE will perform a focussed reinspection, usually expected to take up to 1 day with 2 inspectors.
What documents should be submitted before the inspection?
The applicant should complete and submit the following:
Application form
Inspection Checklist
Pre-inspection documents (see instructions for IEC within the file "JACIE Preinspection Documents 7th edition
Documents can be found here.
Is there a cost?
IEC activity is charged a supplementary fee the same as when different patient populations are treated within the same programme. This is to cover the additional inspection workload and associated back-office costs.
How can I become an inspector for Immune Effector Cells?
If you are interested in becoming an inspector, please contact inspectors@ebmt.org. Please also see JACIE's criteria to be an inspector here.