Presenters / Organizers :
TCWP; Zinaida Peric, Ivan Moiseev, Sophie van Lancker
Dear colleagues,
It is our great pleasure to welcome you to the Virtual Transplant Complications Working Party Educational meeting!
The field of stem cell transplantation and cellular therapy is rapidly changing. Novel classes of agents are introduced into clinical practice for a variety of malignant diseases. CAR-T cell technology is also now a powerful tool in the hands of hematologist for B-cell malignancies. All these novel treatment either alter the spectrum of complications after hematopoietic stem cell transplantation (HSCT) or are associated with complications specific to each treatment. These changing landscape of toxicities require new approaches in prophylaxis and transplantation technology.
Moreover, significant progress was recently made in development of novel treatments for common complications of HSCT, including graft-versus-host disease and transplant-associated microangiopathy. Meanwhile modern electronic tools facilitate close monitoring of adverse events, long-term outcomes and quality of life. Introduction of these tools facilitate better physical and social rehabilitation.
This Virtual Educational meeting focuses primarily on the clinical aspects of novel treatments and digital technologies that rapidly alter the field of HSCT.
Please save the date! Look forward to welcoming you on our Virtual platform!
Zinaida Perić, TCWP Chair
Ivan Moiseev, TCWP Secretary

Organised by the Transplant Complications Working Party
Registration fees
Registration is now closed
Physicians, Industry: 50€
Physicians in training, nurses, data managers, students: 25€ (accreditation required)
To register, please click on the "Register" button above. You can pay by wire transfer (until the 1st of November), credit card or PayPal.
The registration includes access to the live meeting, Scientific Business Meeting and on-demand content. The content will be available for one month after the live event. After that date, most of the content will be transferred to the EBMT e-Learning platform. All EBMT members will be able to access the content.
The registration will close on the 15th November 2021 at 23:45h CET.
If you have any questions, please contact: education.events@ebmt.org
If you are not part of EBMT yet, please consider becoming a member. For more information visit this page: https://www.ebmt.org/become-member
Certificate of Attendance
After the live event, you will receive an email with a short survey to evaluate the course. After the survey is completed, you'll be able to download the certificate of attendance.
Programme
Please click the document above to download the Scientific Programme.
EBAH–CME Accreditation
We are pleased to announce that this educational course will be accredited by the EBAH-CME credits system. When you access the virtual platform, please add your EBAH-CME number in your profile. Your attendance will be tracked in order to assign you the correct number of CME points.
In order to collect your EBAH-CME credits, we recommend you create an EBAH-CME account by clicking on the following link. By registering to the EBAH-CME website, you'll have access to the record of other events you have already been accredited for. After the meeting, an updated attendance list will be uploaded to the EBAH-CME website.
If you already have an account, you will receive an email to evaluate the course and claim your points. If after 15 days you have not received an email regarding your credits, please contact the EBMT Educational Unit at education.events@ebmt.org
There are various opportunities to support this educational course. For more information, please send an email to fundraising@ebmt.org.
---
Industry Symposium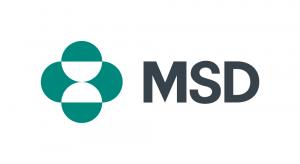 ---
Silver partner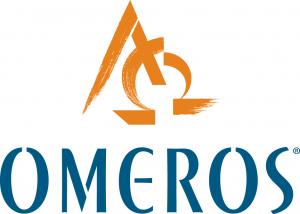 ---
Bronze partner