Presenters / Organizers :
Dear colleagues,
We are pleased to announce the 8th edition of the International Course on Transplantation and Cell Therapy to be held in Barcelona on 8-10 September 2023. We hope it will be at least as successful as the previous edition, the first one in face-to-face format after the COVID-19 pandemic.
The course has a clear objective, the critical review of the most outstanding aspects in the field of hematopoietic progenitor transplantation and other cell therapy strategies. Through different presentations made by experts in the field, in an agile and interactive format, the aim of this event is the direct participation of young people through the presentation of clinical cases, among other activities.
As last year, the course will take place over three days with three distinct tracks in order to embrace as many professionals as possible; the adult and pediatric tracks will focus on the specific peculiarities of these two populations of patients, and a third track will focus on all aspects of these treatment strategies that are of key interest for the nurses. This year we are aiming for a simultaneous translation from English to Spanish for the Nurses Sessions in order to increase our reach in this last specific group of health care professionals.
We hope that the course will be of interest to you and that you will be encouraged to collaborate; your participation will undoubtedly be a key factor in its success.
Best regards,
The Organizing Committee
Please click the button above to download the Programme.
Submission is now closed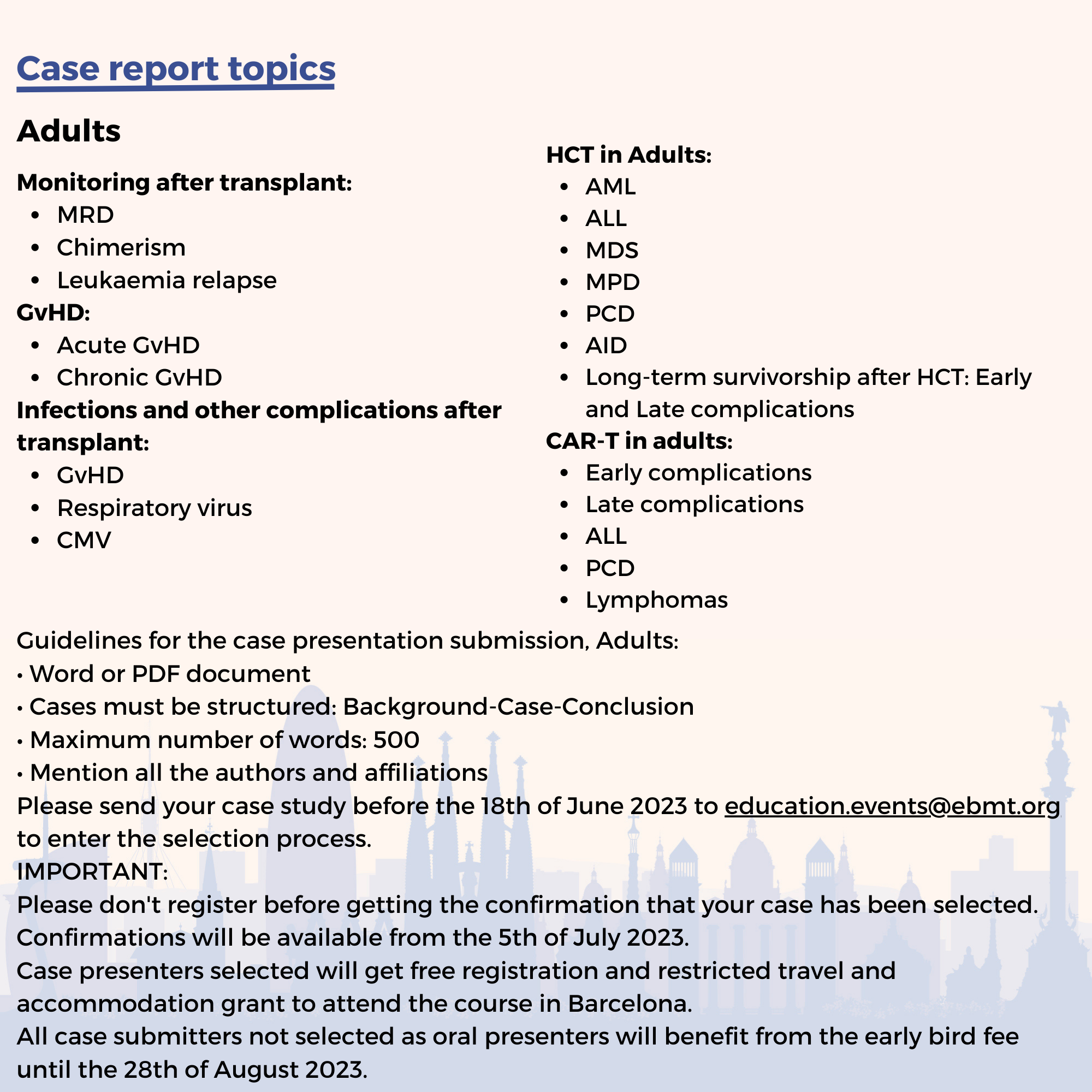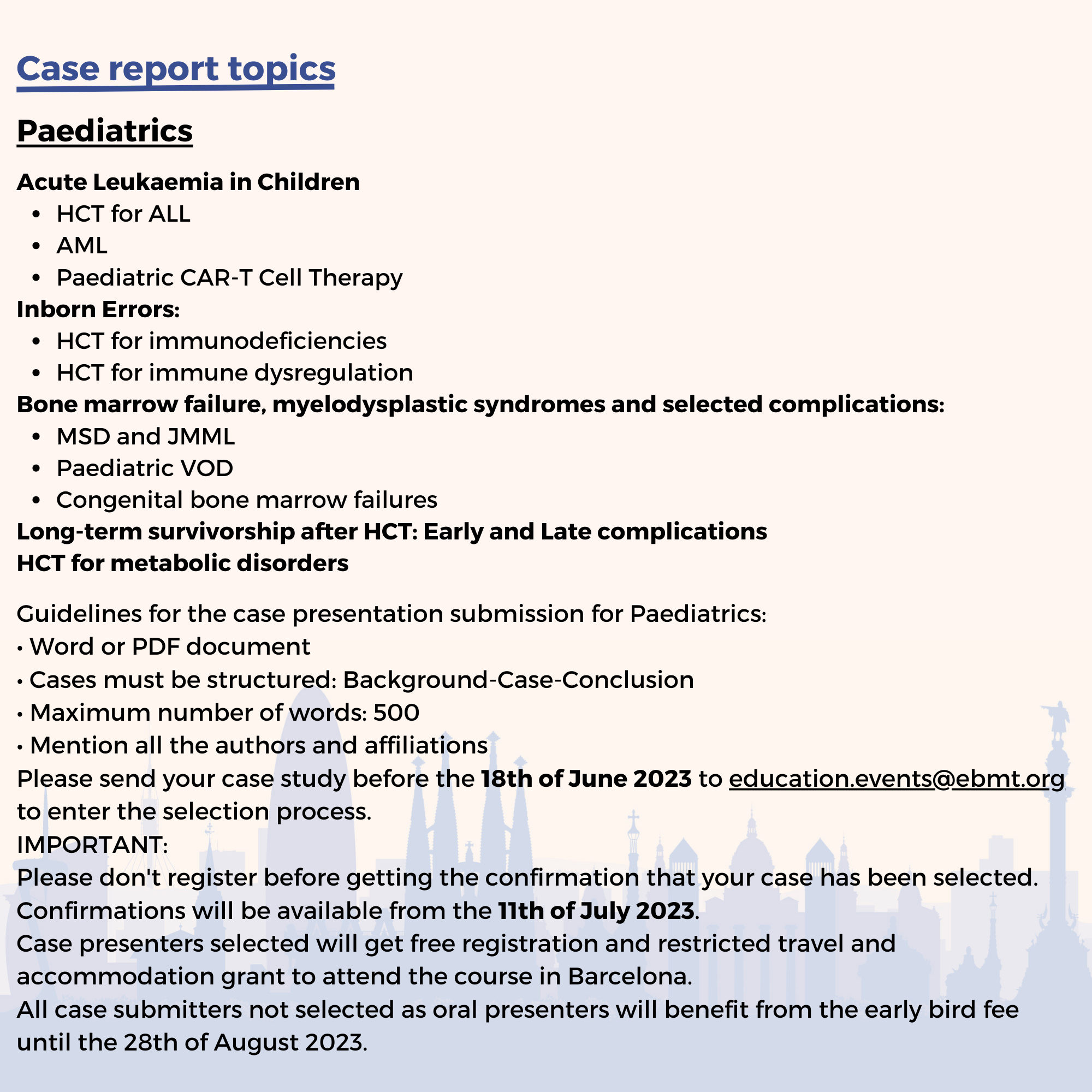 Registration
Registration is now open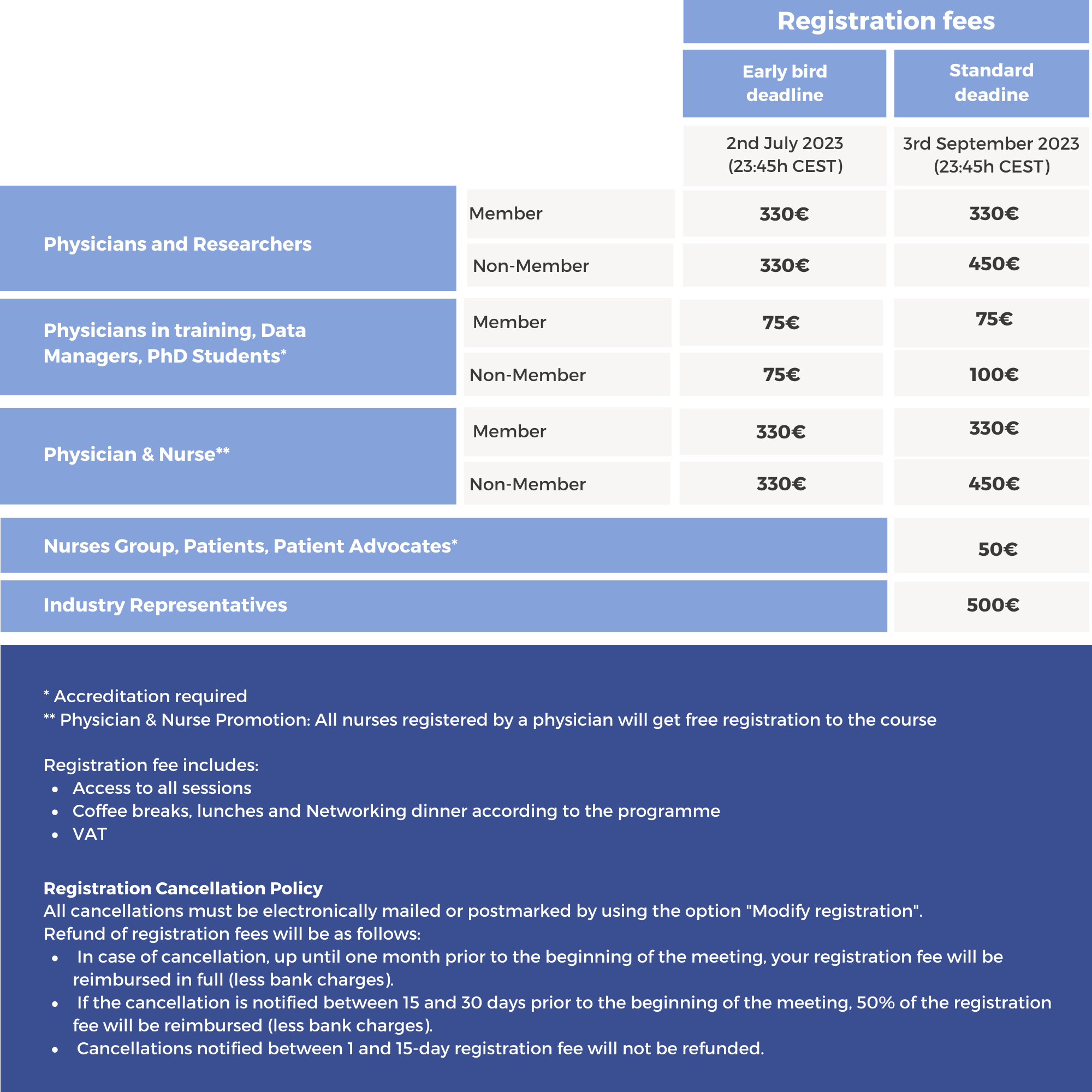 Location
Barcelona is a Mediterranean and cosmopolitan city with Roman remains, medieval quarters and the most beautiful examples of 20th century Modernism and avant-garde.Today Barcelona is one of the world's leading tourist, economic, trade fair and cultural centers, and its influence of the commerce, education, entertainment, science and arts all contribute to its status as one of the world's major global cities.
We hope to welcome you to this beautiful city and have a meeting full of education & science.
https://www.barcelonaturisme.com/
Venue
University of Barcelona - Faculty of Medicine
Address: Carrer Casanova 143, 08036 Barcelona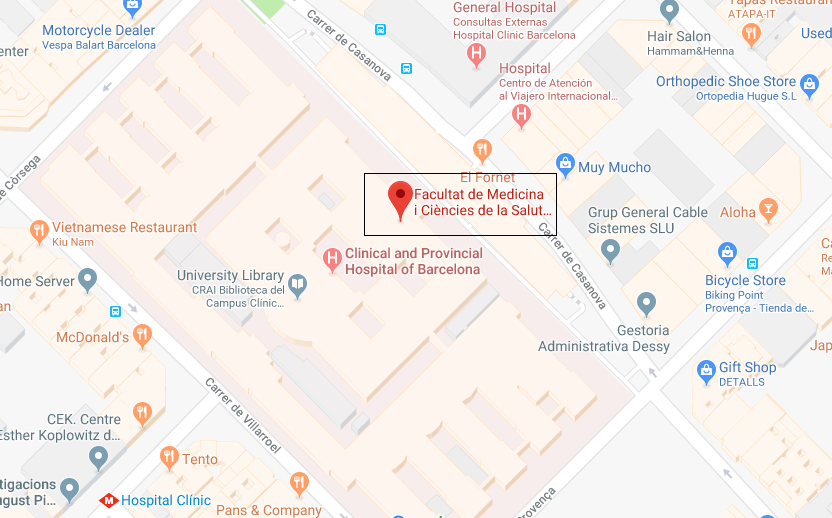 How to get to the venue:
From Barcelona El Prat Terminals 1 & 2, please take the metro L9 at Airport Metro Stations and go to Collblanc station, change to L5 direction to Vall d'Hebron, stop at Hospital Clinic station and walk 5 minutes to the Faculty of Medicine (next to the Hospital Clinic building).
For more information about local transportation please consult TMB website.
Accommodation
The Faculty of Medicine has many different hotel options around and most of them are within walking distance. Please see below for some recommendations. September is still high season in Barcelona, therefore, we recommend you arrange your accommodation as soon as possible.
Travel
EBMT cannot accept liability for personal accidents or loss of or damage to private property of participants. Participants are advised to take out their own personal travel and health insurance for their trip.
EBAH-CME Accreditation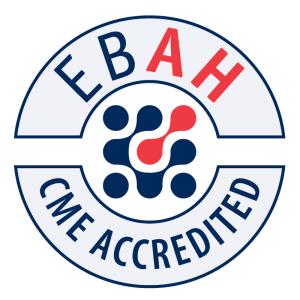 We are pleased to announce that this educational course will be accredited by the EBAH-CME credits system.
In order to collect your 16 EBAH-CME credit points, we recommend you create an EBAH-CME account by clicking on the following link. By registering on the EBAH-CME website, you'll have access to the record of other events you have already been accredited for. After the meeting, an updated attendance list will be uploaded to the EBAH-CME website.
If you already have an account, you will receive an email to evaluate the course and claim your points. If after 15 days you have not received an email regarding your credits, please contact the EBMT Educational Unit at education.events@ebmt.org
Sponsorship
There are various opportunities to support this meeting. For more information, please send an email to fundraising@ebmt.org to indicate your interest.
---
Industry Symposium

---
Silver Partner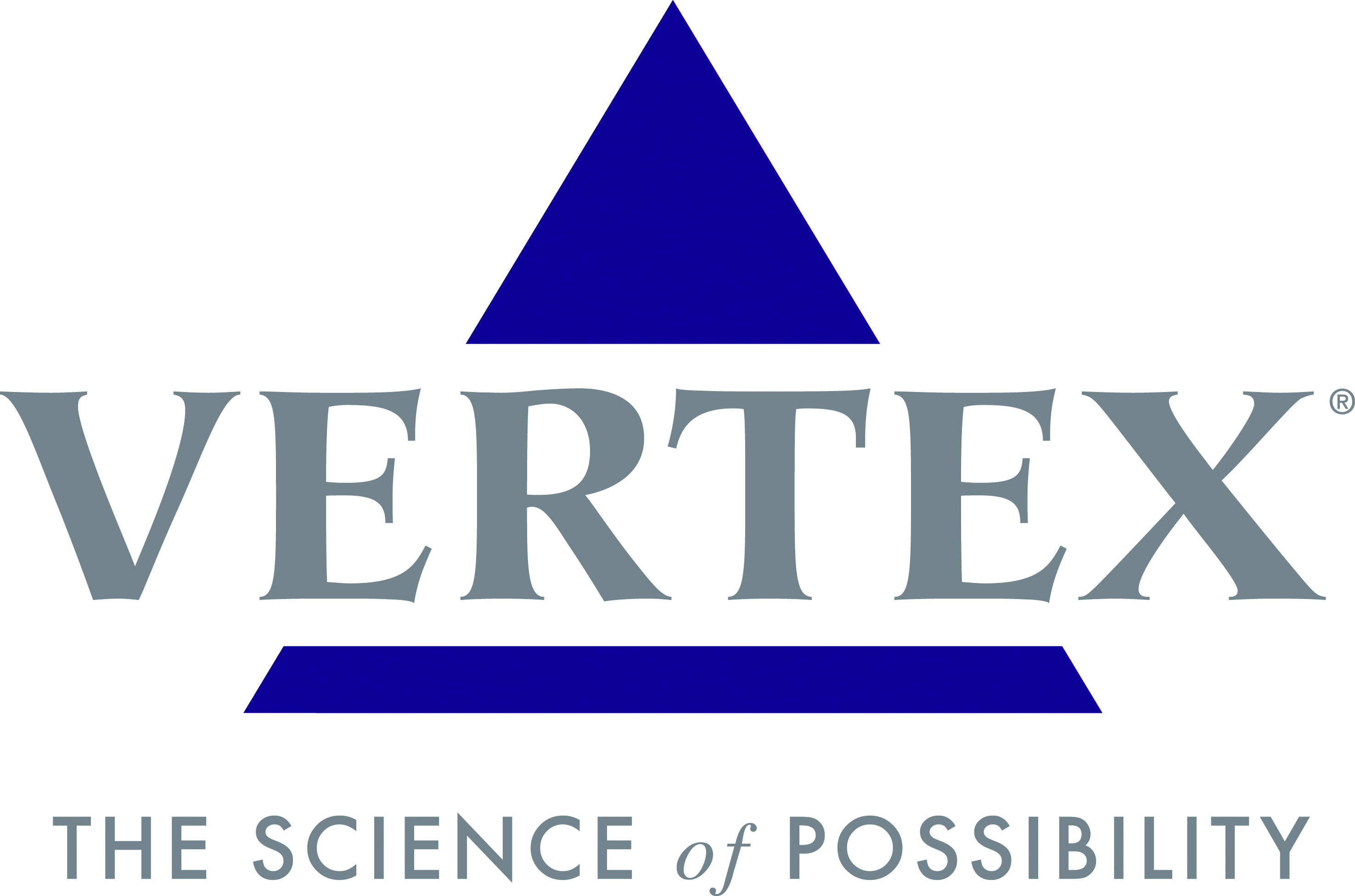 ---
Meeting Supporter