Presenters / Organizers :
Stephen Robinson, Anna Sureda, Silvia Montoto
General Information
The EBMT is very happy to announce the upcoming 15th Educational Course of the Lymphoma Working Party on "Treatment of Malignant Lymphoma: State of the Art and the Role of Cell Therapy".
The course will be held in Bristol (United Kingdom) on 19th and 20th of September 2019. For the last 14 years, the Course has become a very productive and effective forum to gather young researchers and transplantation fellows with experienced international experts in lymphoma and transplantation.
Travel grants from outreach countries and case report presenters will be available, as with previous editions of the course.
Local Organiser: Stephen Robinson
Chair of the LWP: Silvia Montoto
Chair of the Educational Subcommittee: Ana Sureda
Registration
The general registration fee is 200€. This fee includes all sessions, educational related materials and catering during the course. The early bird registration price is 150€ until the 18th August 2019.
Nurses and University Students have a special fee of 50€ (accreditation required).
To register to this event, please click on the "Register" button above.
If you have any questions, please contact: education.events@ebmt.org
Please click the document above to download the Scientific Programme.
LWP Unrestricted Grants
The Lymphoma Working Party offers two types of unrestricted grants for participants which will cover the registration fee, accommodation cost and a travel allowance.
These grants are:
- 6 Outreach Grants: to be eligible for these grants, please send to education.events@ebmt.org a copy of your CV and an expression of interest letter in English before the 10th of July 2019.
- 6 Case Report Presenter Grants: to benefit from this grant, please send to education.events@ebmt.org a copy of your CV, an expression of interest letter together with a Case Report on the course topic (max: 500 words) in English before the 10th of July 2019.
Please note that in the event that there are more submissions than case presentation spots available.
Guidelines for the case presentation submission:
• Word or PDF document
• Case can be structured (e.g. Objectives, Methods, Results, Conclusions).
• Maximum number of words: 500
• Mention all the authors
IMPORTANT:
Case presenters selected will have free registration to the course, please don't register before getting the confirmation that your case has been selected. You will be contacted after the 15th July.
If your case is not selected, we will offer you the Early Bird fee with a code discount.
Confirmations will be available from the 15th July 2019.
Please make sure that you have a valid passport to travel to UK
Location
Bristol is regarded as the capital of the South West of England. Lively yet laid-back, Bristol blends its rich maritime heritage with an innovative, dynamic culture, making it one of the most cosmopolitan centres outside London.
The city's most celebrated sights include the Clifton Suspension Bridge and Brunel's ss Great Britain in the thriving Harbourside.
There are fine museums and galleries, many of which are free to enter including M Shed, Bristol Museum and Art Gallery, and Arnolfini, one of Europe's leading centres for the contemporary arts.
Venue
EBMT-LWP Educational Course 2019 will be held at the Engineers' House in Bristol, exclusively dedicated to business events.
It has the 19th century elegance with an energized business atmosphere located in the heart of historic Clifton Down. Easy access from London, the South West, Wales and the Midlands.
Address:
The Promenade, Clifton Down, Avon, Bristol | BS8 3NB, UK
Phone: +44 117 906 4800
How To Arrive
FROM BRISTOL AIRPORT
By Taxi: Taking a taxi to and from Bristol Airport is quick and easy with Arrow Cars, our dedicated on-site taxi and minibus service.
Arrow Cars operate a high quality, modern fleet of vehicles at competitive prices. They are available 24 hours a day, 365 days a year for journeys to and from Bristol Airport.
By Airport Flyer & Bus FasT: frequent and value for money The Airport Flyer Express is the only bus service that gets you from Bristol Airport to Bristol Temple Meads station. Estimated cost of £11 return from the Airport to Temple Meads Station (return ticket valid for 1 month)
Once you have arrived at the station, you will already be on the correct bus stop for the number 8 bus which stops directly outside of Engineers' House, the buses depart from the station around every 10 minutes. The fare is £2 each way
Public Transport Directions
For comprehensive information about getting here by public transport, please visit travelwest.info/visit
You can also find some additional information here.
Please make sure that you have a valid passport to travel to UK
Accommodation
Participants will be responsible for covering their travel and accommodation costs. Please see the map bellow for some recommendations within walking distance of the venue.
Alternatively, you can check booking.com for more options.
EBMT cannot accept liability for personal accidents or loss of or damage to private property of participants. Participants are advised to take out their own personal travel and health insurance for their trip.
Please make sure that you have a valid passport to travel to UK
We are pleased to announce that this educational course will be accredited by the EBAH-CME credits system.
In order to collect your EBAH-CME credits, we recommend you to create a EBAH-CME account by clicking on the following link. By registering to the EBAH-CME website, you'll have access to the record of other events you have already been accredited for. After the meeting, an updated attendance list will be uploaded to the EBAH-CME website.
If you already have an account, you will receive an email to evaluate the course and claim your points. If after 15 days you have not received an email regarding your credits, please contact the EBMT Educational Unit at education.events@ebmt.org
PLATINIUM PARTNERS


---
GOLD PARTNERS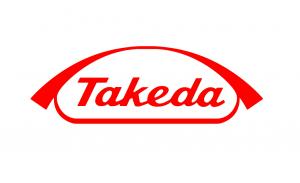 ---
BRONZE PARTNERS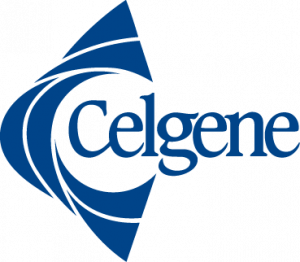 ---
LOCAL SUPPORTERS