On behalf of the European Society for Blood and Marrow Transplantation (EBMT), we are very pleased to invite you to the 12th International Study Day that will be held on the 8 of October 2020 and we will be attracting senior nurses from across the Globe thanks to the virtual format. It will be followed by our 4th Nurses Research Study Day where our Research Committee will deliver an exciting agenda.
We will highlight the valuable contribution of nursing research to the body of knowledge, showcasing examples of such work and provide support and education to those aspiring to undertake research in this field.
The educational and research study days aim to inform, inspire and stimulate nurses to improve the care provided to their patients. Knowledge informs practice, and these study days are an invaluable contribution to this. Additionally, they create opportunities to share best practice and foster joint-working throughout Europe.
John Murray, EBMT Nurses Group President
Michelle Kenyon, EBMT Nurses Group President Elect
Sarah Liptrott, EBMT Nurses Group Research Committee Chair
Martine Heylens, Programme Organiser
Registration
Registration fees:
• Full Programme (8th & 9th October 2020) | General fee: 25€
• One Day Pass | 12th International Study Day (8th October 2020) | General fee: 15€
• One Day Pass | 4th Research Study Day (9th October 2020) | General fee: 15€
To register to this event, please click on the "Register" button above.
You can pay by credit card, PayPal, or wire transfer. Please note that if you pay by wire transfer, you'll be required to send proof of payment to education.events@ebmt.org one week after your registration is confirmed. Otherwise your registration will be automatically cancelled.
The registration includes access to the live meeting and on-demand content. The content will be available until the 8th of November 2020. After that date, most of the content will be transferred to the EBMT e-Learning platform. All EBMT members will be able to access the content for free.
The registration closes on the 4th of October 2020, at 23.45 CET.
If you have any questions, please contact: education.events@ebmt.org.
Certificate of Attendance
After the event, you will receive an email with a short survey to evaluate the course. After the survey is completed, you'll be able to download the certificate of attendance.

Programme
Please click the document above to download the Preliminary Programme.
EBAH-CME Accreditation
We are pleased to announce that this educational course will be accredited by the EBAH-CME credits system.
During the days of the meeting, you will asked to input your EBAH-CME number in the virtual event platform. After the meeting, an updated attendance list will be uploaded to the EBAH-CME website.
If you don't have an EBAH-CME account, we recommend you create one by clicking here.
If after 15 days after the event you do not have your EBAH-CME credits in your account, please contact the EBMT Educational Unit at education.events@ebmt.org.
Sponsors
Industry Webinar

---
Meet the Expert Supporter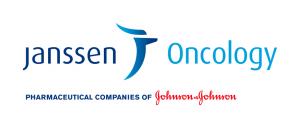 ---
Platinum Supporter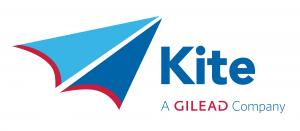 ---
Bronze Supporter

---
Supporter

---
There are various opportunities to support this meeting. For more information please send an email to fundraising@ebmt.org to indicate your interest.