//
Trainee Committee
Other society
Written by Nancy Torres, third-year hematology and oncology fellow at the Wilmot Cancer Institute, University of Rochester, NY, USA.
What a great time to be a hematology trainee!
The 64th ASH Annual Meeting & Exposition was held on December 10-13, in New Orleans, Louisiana, USA. This was a hybrid event with both in-person and virtual options. I opted for the former option and this was my first in-person ASH meeting as a Hematology/Oncology fellow since the COVID-19 pandemic started. For trainees, the ASH annual meeting offers an invaluable educational opportunity to learn about the most recent developments and research in hematology.
My ASH 2022 experience began on Friday when I attended ASH-a-Palooza, a trainee-centered day before the upcoming ASH meeting which is ran by the ASH Trainee Council. This event holds learning and networking activities that are specially oriented to trainees. Following this event, participants are invited to attend the Trainee Welcome Reception which this year happened at the Mardi Gras Word Float Den with live music by a band! This was a wonderful venue to meet and interact with other trainees.
The official days of the meeting were from Saturday to Tuesday. As a trainee interested in malignant hematology, I decided to tailor my experience and attend sessions focused on topics within malignant hematology as well as those focused on cellular therapy and hematopoietic stem cell transplantation. I prioritized the sessions from the Educational Program and the Education Spotlight Sessions which provide a comprehensive review in different disease-specific topics. I tried to complement these sessions with selected oral abstract presentations in the areas that I am most interested in. On Sunday, I attended the Plenary Scientific Sessions that focused on malignant hematology. I closed out my ASH experience by attending the late-breaking abstracts session on the last day of the meeting. As a trainee, I think that it is easy to feel overwhelmed by all the different activities and events happening at the same time; realizing that it is impossible to attend all sessions that we would love to attend and planning in advance is critical. I found that the ASH 2022 app was the most important and helpful tool to plan my days. For the oral abstract sessions, one helpful tip from a co-fellow was to print and review abstracts of interest ahead of time, to help focus and enhance my learning experience.
Activities for trainees happened not only on Friday but also during the main event. I attended the Career Development Lunch on Saturday that was a great opportunity to speak with leaders in different fields such as adult and pediatric hematology, BMT, laboratory and translational hematology, global hematology, industry and PhD careers. In this event, several tables are set up and discussions are led by a mentor in a specific field. Trainees are then welcomed to join and ask about career advice. Other interesting trainee activities are the trainee didactic sessions which are sessions focused in topics related to career development such as writing a good CV, giving a scientific presentation, entrepreneurship and others.
Besides the outstanding learning happening at the ASH meeting, networking and connecting with other colleagues and friends is a major highlight of this experience. As a Peruvian medical graduate, the ASH meeting gave me the opportunity to reconnect and meet other Peruvian trainees and hematologists who are working not only in Peru but also in different parts of the world. Moreover, it also gave me the opportunity to meet colleagues from other parts of the country and the world for the first time or meet them in-person after having met online before.  Particularly, I was able to meet wonderful colleagues from the EBMT trainee and the Latin American young BMT groups and hopefully establish mentorships and friendships that are of the utmost value for a trainee and future hematologist's career.
In conclusion, the ASH 2022 annual meeting is a wonderful opportunity for professional and personal growth. It is the most comprehensive educational experience in hematology and is an invaluable platform to share your work and experiences and to obtain outstanding feedback, as well as to establish connections and collaborations with colleagues and mentors. So far, it has represented one of my most valuable experiences as a trainee.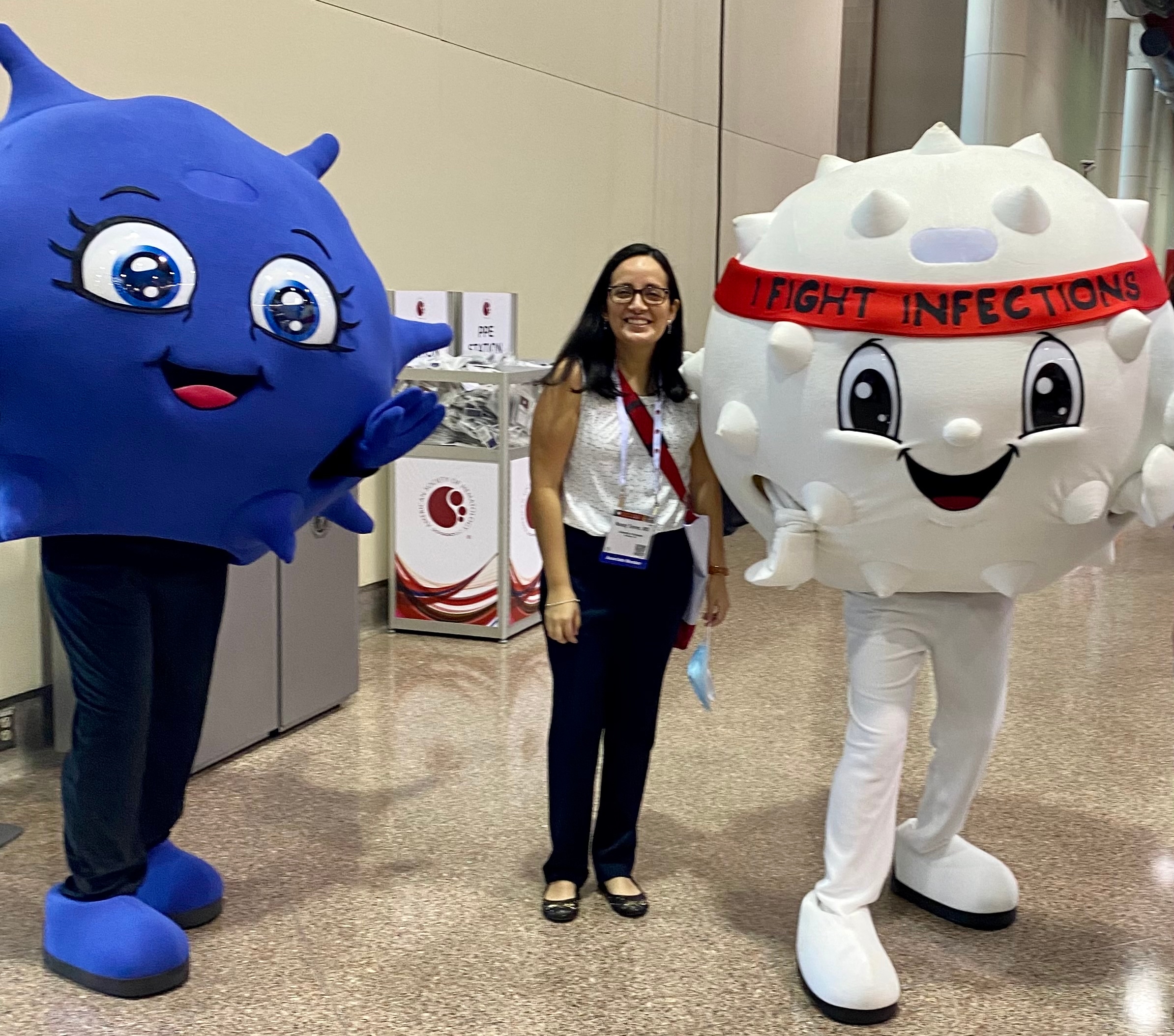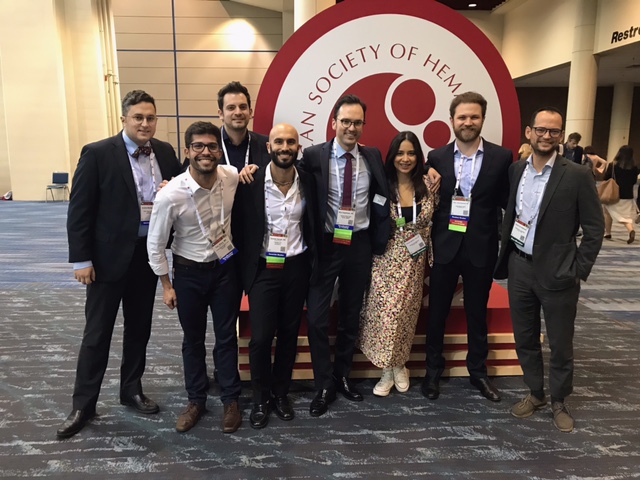 ---
The EBMT presented 41 communications in the different oral or poster sessions. Click HERE to view the list.