//
Cellular Therapy & Immunobiology Working Party (CTIWP)
Nursing Research Committee
Nursing Scientific Committee
Nursing Paediatric Committee
Nursing Global Education Committee

By Ruth Clout, Nurse representative of the Cellular Therapy and Immunobiology Working Party
In October 2022 the IEC forum was launched through EBMT. The forum is designed for nurses and AHPS looking after patients receiving Immune effector cells such as CAR-T therapy, anywhere in the patient pathway. The forum is designed for anyone. The purpose of the forum is to bring together nurses and AHPs to:
Have discussions,
Ask questions,
Share ideas, 
Advertise learning resources and opportunities. 
The forum is open to both EBMT members and non-members. Within in the forum there is also a tutorial which can walk you through instructions on navigating your way around. 
There is a section to introduce yourself and tell us where you are from and what you do.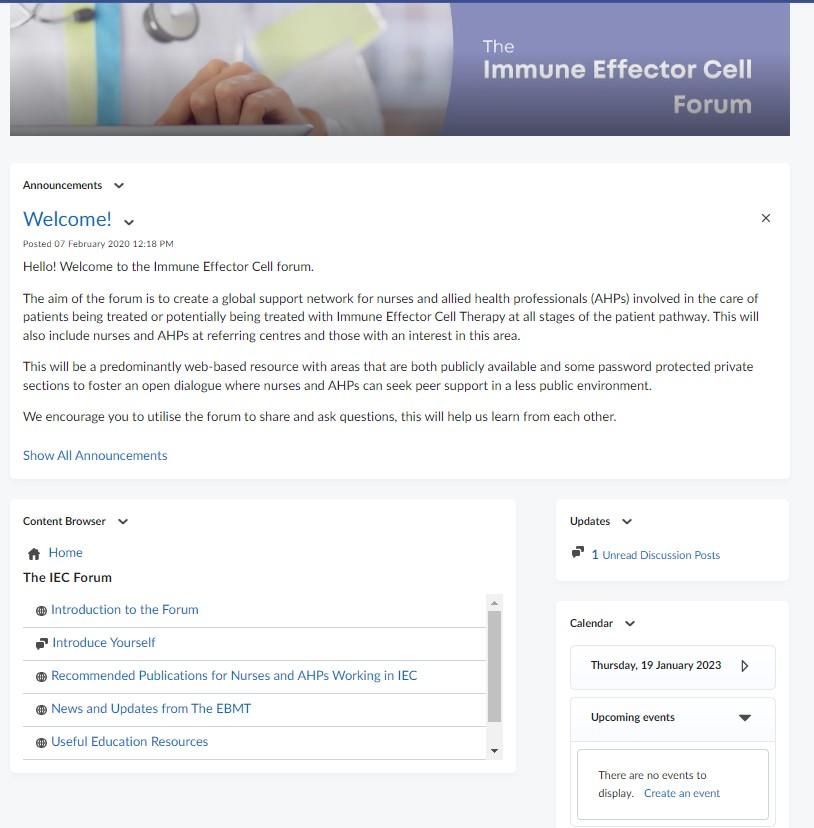 There is also a discussion list where you can post questions, or experiences to which anyone can reply, these discussions include referrals, toxicities, follow-up care and late complications.
This list is not exclusive and suggestions for other threads are welcomed. 
There is a link to E-learning: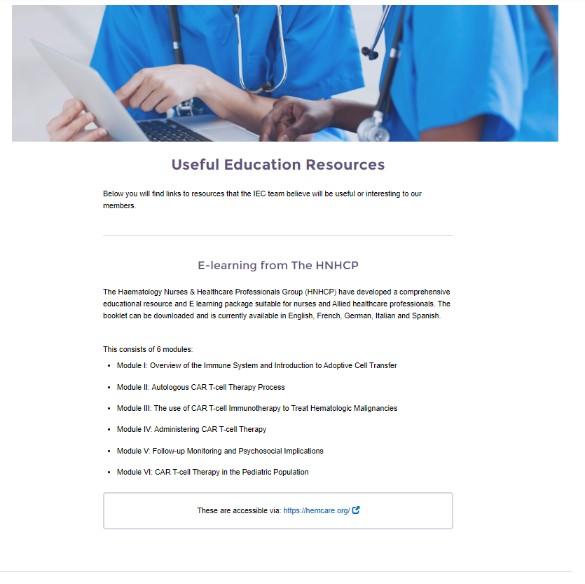 And published papers: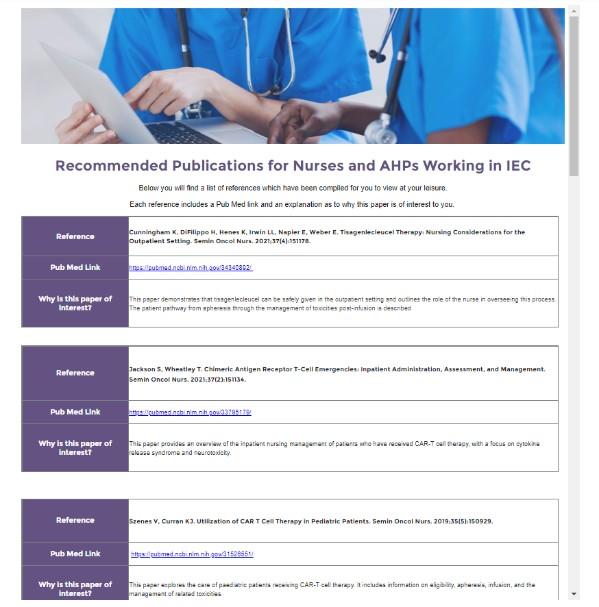 Please share amongst your colleagues and let's get chatting online. I look forward to seeing people engage, share experiences and resources on the forum.