EBMT REGISTRY OFFICE (LONDON)
Registry Operational Manager
Following a 5-month handover working closely with Carmen Ruiz de Elvira at the London Registry, Debra Gordon has officially taken the lead role as Registry Operational Manager, providing leadership, knowledge, initiative and strategy to the Registry department and the wider organisation where necessary since Thursday 25th April.
Carmen will however, continue to work with Debra by focusing on the implementation of the new registry (MACRO) until the end of the year when she retires on 15th November 2019, after 24 years of dedicated service to EBMT and the NHS. Over the years Carmen has played a key role in the introduction of data systems to the whole EBMT Registry. From Project Manager and the days of receiving floppy disks in the mail for merging, to the introduction of ProMISe with Ronald Brand, when the EBMT Registry could become technically centralised, and now soon the state-of-the-art MACRO system. Through her knowledge and experience of Registries, databases, HSCT, programming, statistics, data management, team management, several languages, and the list goes on… Carmen has provided unprecedented and valuable support in particular to the Centre data managers, National registry managers, Study Coordinators, the Registry team that she has managed from the very beginning, and the EBMT as a whole.
Debra has been shadowing Carmen through the overall responsibility to direct all functions relating to the EBMT international registry and data management.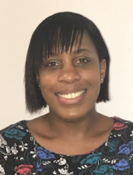 Name: Debra Gordon
Start Date: 12/11/2018
Tel: +44 (0)207 188 8404
Email: Debra.Gordon@ebmt.org
Debra brings to the EBMT a strong passion in both public and private healthcare. She has gained a substantial background with over 15 years' experience within the field of clinical research working for various global pharmaceutical companies. Most recently she has lived in the Netherlands and Switzerland and has led various cross-functional teams across a diverse mix of therapeutic areas.
Business Support Manager
Jude Aben will be retiring at the end of May after 11 years in the Registry Office in London. She has been an amazing support to the London team over the years, organising and thinking of everything in order to make things run smoothly. She has also supported EBMT on a wider level and many of you will know her, from the centres to the national registries and the other EBMT offices.
Her humour and vivacious character always shines through. We will miss each other, but are sure she will be looking forward to more enjoyment of many things including Nordic walking; art; dancing; tennis and spending time with her grandsons in the UK and in Madrid. Thank you Jude from all of us!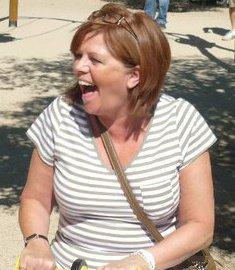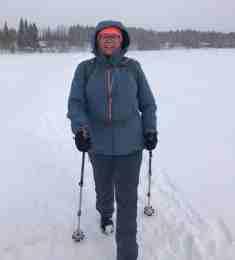 We are taking the opportunity to introduce Julie Holt. Julie will be working as the Registry Business Support Manager, replacing Jude Aben from June 2019. 

Name: Julie Holt
Start Date: 11/02/2019
Tel: +44 (0)207 188 8402
Email: Julie.holt@ebmt.org
Julie joins EBMT after 2 and a half years working in Logistics with Royal Mail. During that time she developed good communication and organisational skills as well as stakeholder management experience.
She holds an MSc in Human Resource Management (HRM) and Consulting from the University of Bath. Julie speaks 3 languages (native speaker in both English and French) and speaks Spanish fluently.
Data Quality Coordinator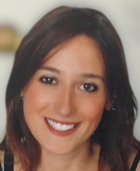 Name: Silvia Zaccagnino
Start Date: 15/04/2019
Tel: +44 (0)207 188 3710
Email: silvia.zaccagnino@ebmt.org
Silvia is responsible for checking data in the system, running reports and communicating with centre data managers. Assisting in the implementation of MACRO and data collection forms. Planning and coordination of Data Management sessions at the EBMT Annual Meeting.
Silvia holds an MSc degree in Pharmaceutical Chemistry and Technologies from the Faculty of Pharmacy, University of Turin (Italy). She has worked as a Data Manager for the Clinical Trials & Statistics Unit at the Institute of Cancer Research (London, UK), a CRO specialised in Oncology. She speaks English, Italian and she is familiar with Spanish and French.
Silvia is excited to join the London Registry as maternity cover for Khrystyna Valkiv and to support the EBMT team.
JACIE ACCREDITATION OFFICE (BARCELONA)
JACIE Accreditation Coordinator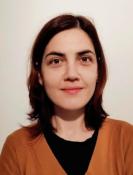 Name: Carolina Herranz
Start Date: 01/04/2019
Tel: +34 93 453 8570
Email: carolina.herranz@ebmt.org
As a JACIE Accreditations Coordinator, Carolina manages applications and general enquiries. She coordinates the inspections of the centers to be accredited providing support and tools to the inspectors and centers seeking accreditation. She works with the Education & Events Unit in developing training for new and existing inspectors. She will support new projects and initiatives for JACIE's Office.
Carolina holds a PhD in Biomedical Engineering and comes from the quality department of a medical device sector company. She was in charge of the clinical evaluation of the company's products, according to CE guidelines, implemented several quality procedures according to ISO 13485 and technically supported risk analysis procedures. She also devoted several years to research in the biomedical field working in research centres from The Netherlands, Australia, Germany and UK. She speaks Catalan, Spanish and Engllish.