Data manager profile – Helena Woods
2021 marks the 20th anniversary of the creation of EBMT's Data Management Group Meeting. But who exactly are the 'data managers' and what do they do? Here we meet Helena Woods of the Royal Marsden NHS Foundation Trust, London, UK, who gives us some insights into the role.
Q: Hi Helena. For those delegates who do not know what the role of a data manager is, could you explain your day-to-day work?
A: The main role of a HSCT Data Manager is to lead efficient and accurate collection, transcription and analysis of complex clinical and research data for paediatric, adolescent and adult patients receiving transplantation of any kind of haematopoietic stem cells.  
As a Data Manager I have to analyse and interpret clinical information from patient case notes and other sources in order to extract data in order to fill in MED A forms- which are submitted to the European Bone Marrow Transplant (EBMT) registry via the Internet data management system PROMISE2.
Q: How did you get into this specialised career?

A:  A senior manager of the information team approached me about this position as they thought it would be a perfect fit for my medical background and would represent a great opportunity for me to develop my skillset and knowledge.
I have learned a lot about haematology and transplants in the 14 years that I have been in the position and I find this area of work fascinating.

Q: How has data management changed in the years you have been in the job?

A: It is fair to say that data management has changed a lot over the last 14 years. Particularly, the amount of data that we are required to collect has increased substantially for newly developed data forms on donors, Med A at day 0 and day 100 and most recently a collection on CAR T-cell transplants.
These forms require the collection of complex data - for which we need greater input from doctors in order to be able to report all required information.
Q: What are the biggest challenges of being a data manager?
A: The biggest challenge we face is to get the information required for the MED A form. We need to work closely with the transplant team, and they are very busy! It can therefore be  frustrating for both sides as we feel like we are constantly chasing people in order to get all the data we need and equally they are probably fed up with us too!
We also can occasionally experience IT issues with the PROMISE database so having the right IT support is very important and we are grateful for their ongoing support.
Q: And what are some of the most rewarding parts of the role?

A:  The Data Manager role contributes to research studies and has an input into future treatment of HSCT Transplants- which can be very rewarding.
Additionally, the interaction with senior doctors and medical professionals is a big positive to the role.
Q: How would you describe the importance of EBMT's Data Registry?

A: The EBMT plays an essential role in order for a transplant centre (such as my centre, the Marsden) to be able to enter their data and the Team at the EBMT are always there to help with any queries and issues and respond promptly.
The EBMT organises very important EBMT training sessions, study days and relevant conferences and educational days in order to keep up to date with the EBMT standards and the EBMT internet reporting system, as well as keeping up to date on current publications.
Q: How important is it to have a defined set of data management sessions in the EBMT Congress?
A: It is always very productive to meet other Data Managers at live educational sessions and find specific areas of interest and development.
To date, I have only been able to attend one conference as the costs of attendance are very high and there are always funding challenges.
Thank you Helena, and we hope you are able to enjoy some of our data management sessions and indeed some of the other sessions at this year's EBMT online congress.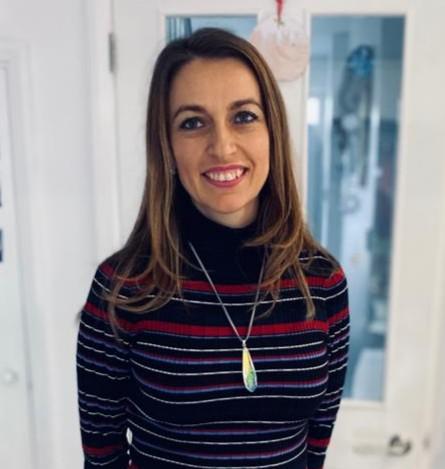 These Data Management sessions are available in our on-demand library throughout the whole congress:
DM05 - Education Session 5: Hematopoietic Cell Transplantation-Comorbidity Index "Sorror Score" - Bronwen Shaw (United States)
DM06 - Education Session 6: Response in Multiple Myeloma - Meral Beksac (Turkey)
DM07 - Education Session 7: Minimal residual disease (MRD) - Johannes Schetelig (Germany)
DM08 - Education Session 8: Infectious complications - Malgorzata Mikulska (Italy)
DM09 - Education Session 9: Follow up forms - How to get a chronological overview of the patient history and follow up - Elena Ferrer Martínez del Peral (Spain)