Bone Marrow Transplantation is the official journal of EBMT, it publishes high quality, peer reviewed original research and reviews that address all aspects of basic biology and clinical use of haemopoietic cell transplantation.
The journal also covers all aspects of the research and treatment of transplant-related complications and consequences including quality of life and psychological issues. Basic research studies on topics of relevance are also covered. Visit the website - https://www.nature.com/bmt/
 
BMT New Editor-in-Chief: Professor Bipin N. Savani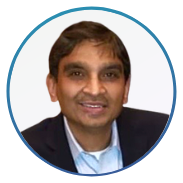 On 1 May 2022, Prof. Bipin N. Savani was appointed as the new co-Editor-in-Chief of Bone Marrow Transplantation, working alongside Prof. Mohamad Mohty. Prof. Savani, based at Vanderbilt University Medical Center, USA, succeeds Prof. Hillard Lazarus.

Dr Savani's area of specialisation is in the treatment of haematological malignancies, stem cell transplantation/ cellular therapy, and his primary field of research is in the long-term follow-up after transplantation/ cellular therapy, including regimen-related toxicity/ supportive care, and outcomes analysis of haematological malignancies, transplant and cellular therapy recipients. Dr Savani has published over 500 peer-reviewed articles, reviews, book chapters, editorials, perspectives and commentaries in the field of haematological malignancies, stem cell transplantation and cellular therapy. Dr Savani is currently leader of the Conditioning Regimen Subcommittee of the Acute Leukaemia Working Party of the EBMT. He also serves as Co-Chair Regimen-Related Toxicity and Supportive Care-CIBMTR and medical monitor for Blood and Marrow Transplant Clinical Trial Network (BMT-CTN). Dr Savani is a member of the ASH Committee on Practice (COP) and a liaison member from the COP to the ASH Task Force on Immunotherapies subcommittee. He has recently edited several special issues for Seminars in Haematology, Haematology/ Oncology Clinics of North America and edited Wiley books entitled "Blood and Marrow Transplantation Long Term Management: Prevention and Complications" (first ed 2014, second ed May 2021) and "Clinical guide to transplantation in lymphomas" (first ed 2015). Co-authored handbook on Leukaemia (FAST FACTS: Leukaemia, first ed 2019). He has served as a Foundation for the Accreditation of Cellular Therapy (FACT) adults program clinical/marrow collection facilities and Immune Effector Cell (IEC) inspector role since 2011.
---
Top cited papers in BMT
Have you read these recent papers which have been highly cited by your peers?
Impact of the SARS-CoV-2 pandemic on hematopoietic cell transplantation and cellular therapies in Europe 2020: a report from the EBMT activity survey
Jakob R. Passweg et al.
The hospital exemption pathway for the approval of advanced therapy medicinal products: an underused opportunity? The case of the CAR-T ARI-0001
Esteve Trias et al.
Effect of early granulocyte-colony-stimulating factor administration in the prevention of febrile neutropenia and impact on toxicity and efficacy of anti-CD19 CAR-T in patients with relapsed/refractory B-cell lymphoma 
Raphaël Liévin et al. 
Indications for haematopoietic cell transplantation for haematological diseases, solid tumours and immune disorders: current practice in Europe, 2022 
John A. Snowden et al.
Severe acute interstitial lung disease after BNT162b2 mRNA COVID-19 vaccination in a patient post HLA-haploidentical hematopoietic stem cell transplantation
Toshiyuki Ueno et al.
Get your research the recognition it deserves - Submit to BMT TODAY