Galeria de Cristal (Palacio de Cibeles)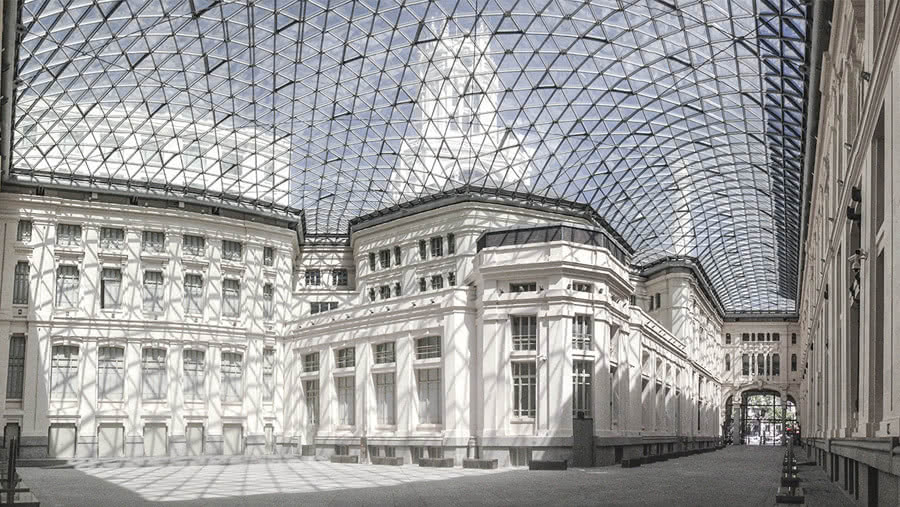 Address: Calle de Alcalá, 50, 28014 Madrid
Date: 24 March 2020
Event Start Hour: 20:00
Dress Code: Business Casual
Important: Pre-purchased ticket required for this event. You can book your ticket via general registration form. 
 
---
Event Details
Venue Description:

Located within Cibeles Palace, home to Madrid City Hall, this large courtyard, which is covered with an immense glass dome, hosts all kinds of public and private events.
The gallery is a multifunctional space covering an area of 2,800 square metres, enclosed by means of a sophisticated glass structure comprising over 2,000 glass triangles, all different from one another, at a height of 30 metres. In the 17th Century, it was part of the area surrounding Buen Retiro Palace, and later, in the 19th Century, it housed a recreational garden. In the 20th Century, it became part of the Comunicaciones Palace, as an unloading passage and yard, and following its restoration and renovation, it has been turned into an essential element of Madrid City Hall.
We are looking forward to welcoming you in the beautiful venue and hope you will enjoy the EBMT 2020 Networking Event!