EBMT NETWORKING EVENT
Venue: Zofin Palace
Date: 22 March 2022
Start Time: 19:30
End Time: 01:00
Dress Code: Business Casual
Event Running Order
19:30 - 20:00 Arrival of the Guests and Welcome Drinks
20:00 - 20:15 Welcome from Congress Presidents (Petr Sedlacek & Jindra Pavel)
20:15 - 22:00 Cocktail Style Buffet Dinner 
20:15 - 23:00 Live Music by Hlavsa Orchestra
23:00 - 01:00 Dancing - DJ. Jirka Březina
Important: If you booked your ticket, you will need to come with your congress badge to the Networking Event. Without a badge you will not be allow inside the venue. Please note attendance to this event is limit. You can book your tickets in the registration process.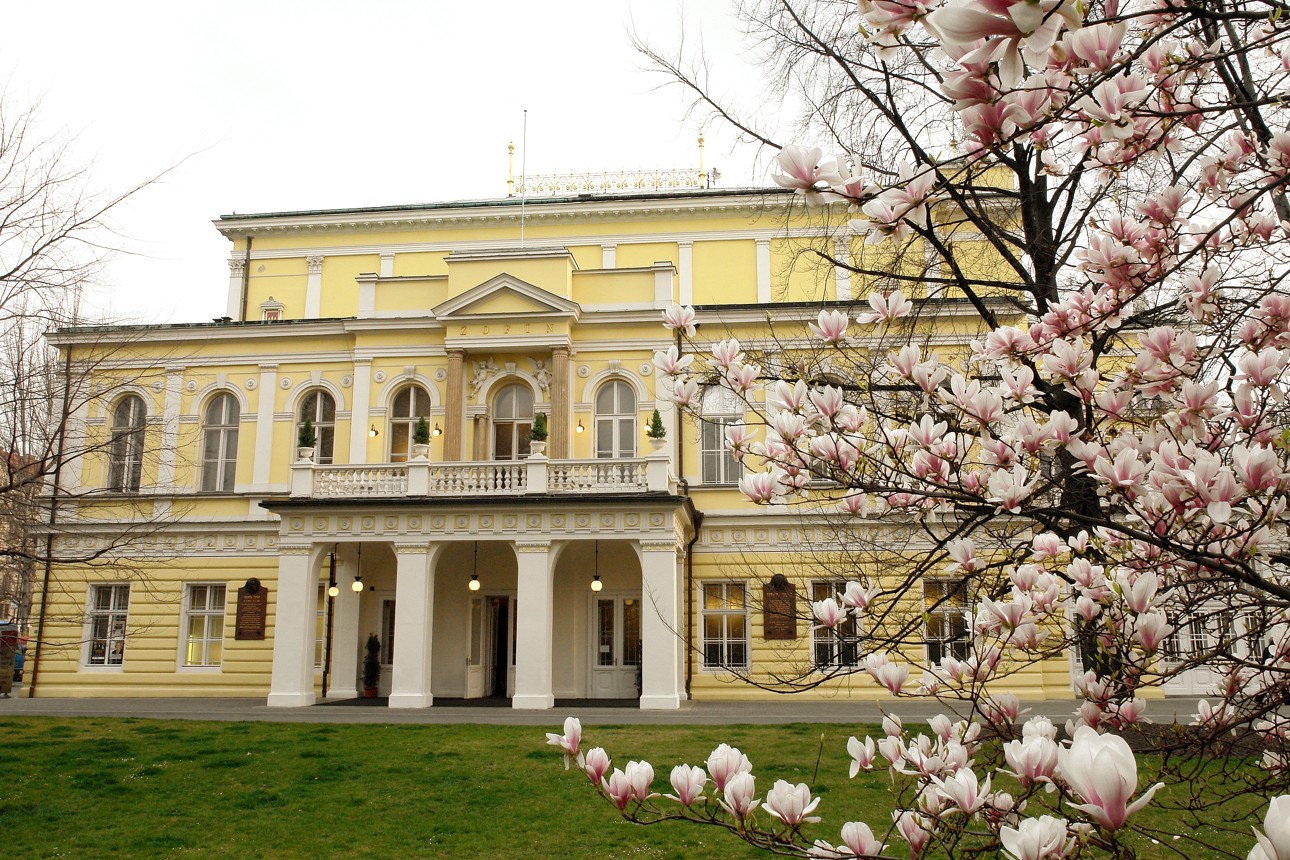 Zofin Palace
This neo – renaissance building is located in the heart of Prague on the romantic and scenic Slovansky island. In addition to a nice park, this island provides a unique view of the waterfront with the National Theatre and Prague Castle on the other side of the river. It is not only the view which reminds you that in this Palace history has been made. A brief look at the history of this magnificent building reveals that on these floors have walked artists and celebrities such as Smetana, Kubelík, Wagner, and Tchaikovsky. The best from this golden era, including paintings and stuccoing, still remain in the palace.
If you would like to learn more about the Zofin Palace, you can visit here. 
More Information about the Entertainment
Hlavsa Orchestra
If there is a band in Prague that can play for everyone so that it suits its tastes, then it must be a matter of speech about the Orchestra.of Josef Hlavsa- Ten professional musicians with three singers play for a company that prefers evergreens, but also a company where melodies are asked for several decades younger.
DJ. Jirka Březina
Professional DJ services have been providing since 2000. He is the DJ of the Karlovy Vary Film Festival, where he plays at the Grandhotel Pupp. It cooperates with major event agencies in Prague. He plays all styles from 70's, 80's, 90's to the present: pop, rock, r'n'b, disco, Czech and foreign hits