Each year in the run-up to the EBMT Annual Meeting, the EBMT selects a small group of Young Ambassadors from a pool of excellent applicants.
These talented, active professionals are granted free registration to the Annual Meeting, and they have the great opportunity to network with EBMT leadership during the congress. They report on new research and development in BMT, including new studies, cutting-edge topics, their experience of being a young professional in the field, and highlights from the Annual Meeting.
Daniele Avenoso
Consultant haematologist at King's College Hospital NHS Foundation Trust, London UK - @DaniEinthoven
Daniele's interest in allogeneic stem cell transplant started in 2015 during his fellowship at Hammersmith Hospital in London. Since that moment he focused his education and career in stem cell transplant and cellular therapies.
Since May 2019 he joined King's College Hospital as BMT consultant where he had the opportunity to improve his experience in the field of transplantation and cellular therapies.
His main areas of interest in research are imaging and characterisation of chronic inflammation associated with GvHD, mesenchymal stromal cell therapies for GVHD, novel conditioning and graft manipulation to improve transplant outcomes and cellular therapies to treat viral infections.
He is author sub-PI and PI in different clinical trials, and he is author of some publications on peer-reviewed journals.
He is very happy to join the EBMT YA programme and is looking forward to work within the EBMT community to improve the knowledge of transplantation and to collaborate in clinical studies.
Emma Chalmers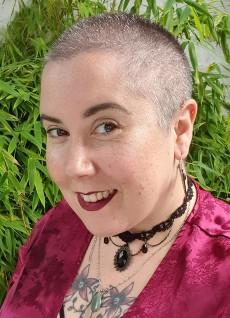 Clinical Educator for Cancer Services, Edinburgh Cancer Centre, NHS Lothian., Edinburgh, Scotland - @EmmaNurseTutor 
After obtaining her BSc Honours degree in Nursing from Queen Margaret University Edinburgh in 2008, Emma was employed in a wide variety of health care settings before moving to the Edinburgh Cancer Centre in 2012. From there she worked her way up from Staff Nurse to the Senior Charge Nurse for the Inpatient Haematology and Transplant Unit. She became very passionate about advocating for this group of patients and the staff and worked with the Transplant Clinical Nurse specialist to ensure the best provisions. She has also been intensely involved in the design of a renovation of these wards in order to ensure the environment reflects the care given. She moved laterally into a Clinical Educator role with a particular passion for CAR-T cells and Immune Effector Cell Therapies and has been heavily involved in helping to ensure all preparations are made for an upcoming JACIE accreditation inspection to allow Edinburgh to become a CAR-T cell administration site. She teaches in various specialities to allow for the safe care of Haematology and Transplant patients in any hospital setting and had also been instrumental in the set up of an outpatient transplant service in Edinburgh. 
She is particularly excited about becoming an EBMT Young Ambassador as this will allow networking plus an enormous variety of education opportunities. Along with this role Emma is soon to begin a Post Graduate Certificate in Higher and Professional Education so will be able to deliver teaching from the EBMT to many different groups.
Cristina Jercan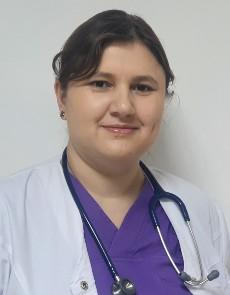 Paediatrician, Paediatric oncology - haematology – in training, PhD – student, Carol Davila University of Medicine and Pharmacy, Paediatric physician in BMT Unit of Fundeni Clinical Institute, Bucharest, Romania - @crixtina86
I graduated from Carol Davila University of Medicine and Pharmacy in Bucharest in 2011, choosing Paediatrics as my main specialty, since I always wanted to help children. After my first year of residency, I discovered my passion for haematology and bone marrow transplantation. Since 2012 I was fortunate to have the opportunity to work in the BMT Unit of Fundeni Clinical Institute, the largest in the South-East region and the most important stem cell transplant programme in the country. I completed my residency in 2017, and in 2019 I decided to continue my studies and started my second residency in Paediatric oncology – haematology. My main focuses are stem cell transplantation, aplastic anaemia, MDS and leukaemia in paediatric patients. My PhD thesis topic is "Aplastic anaemia in children – novel therapeutic aspects". I participated in EBMT courses and EBMT Congresses since 2013. I am looking forward to this year's event as I am very excited and proud to have been chosen Young Ambassador.
Rosamaria Nitti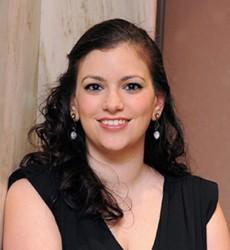 2nd year resident in Hematology at the Bone Marrow Transplant Unit of the San Raffaele Scientific Institute, Milan, Italy - @NittiRosamaria
I attended the International MD program at Vita-Salute San Raffaele University, Milan, and graduated in July 2018. The main focus of my activity is HSCT and its complications.
In April 2016, I walked my first steps in the Hematology ward of the San Raffaele Scientific Institute as a Medical student, and I was fascinated by Bone Marrow Transplant. During this period, I first participated in the EBMT ALWP Educational Meeting and I had the opportunity to perform an internship abroad, in the Clinical Hematology and Cellular Therapy service in Hôpital Saint-Antoine, Paris.
Motivated by my great enthusiasm for this field, I am now a resident in Hematology at the San Raffaele Scientific Institute, gaining experience in the clinical management of patients receiving HSCT and suffering from its complications. Moreover, I gradually got involved in many clinical research activities, including collecting data for the EBMT CTIWP and ADWP studies active in my center, exploring my fascination for transplant immune-reconstitution and its correlations with major clinical complications. My avid curiosity brought me to participate in the 2020 EBMT ADWP (Virtual) Educational and Business Meetings, and I look forward to EBMT 2021 Virtual Annual Meeting!
I am profoundly honored for the selection within the EBMT Young Ambassador Programme 2021: the EBMT has a profound impact in the growth of the hematologists of the future, and I will be thrilled to share new learning experiences and promote innovation within the Young Community.
Vera Radici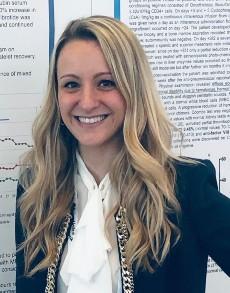 4th year resident at Department of hematology and Bone Marrow Transplantation, Udine, Italy. Currently working at Saint Antoine Hospital, Paris, France - @RadiciVera
After attending a paediatric transplant centre in Brescia for three years during university and finishing her studies with an experimental thesis on haploidentical bone marrow transplantation, Vera began her residency in haematology at the Hospital of Udine. Since the beginning of her training, she has been involved in numerous clinical protocols relating to BMT and in managing this fascinating therapeutic strategy and its complications, in particular GvHD and VOD. She is currently at Saint Antoine Hospital in Paris doing an experience abroad that is greatly enriching her training. 
Vera is very excited to have been selected as a Young Ambassador for EBMT 2021. She is convinced that projects such as this are fundamental in training clinicians with high-level scientific skills and in creating a network of scientific sharing.
Akshay Sharma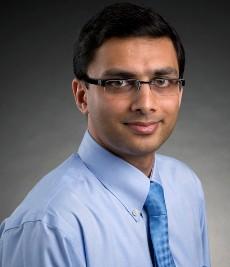 Transplant Physician, Clinician-Scientist at the St. Jude Children's Research Hospital, Memphis, USA - @AkshaySharmaMD
Akshay Sharma is a clinician-scientist in the Department of Bone Marrow Transplantation and Cellular Therapy at St. Jude Children's Research Hospital at Memphis TN. He graduated from medical school at Kasturba Medical College in India and then pursued a postdoctoral fellowship in tumor immunology under the guidance of Dr. Edmund Waller at Emory University. During his postdoctoral fellowship he got interested in hematopoietic cell transplantation and became a committed hematologist progenitor. He completed his pediatrics residency at University of Kentucky and a pediatric hematology oncology fellowship at St. Jude. During his clinical fellowship, he worked with Dr. Mitchell Weiss to understand the genetic regulation of fetal hemoglobin and is continuing to translate that work developing novel transplant and gene therapy clinical trials for patients with sickle cell disease. The goal of his research is to advance cellular therapeutics for children with hematological disorders. He is passionate about the use of social media to promote science and co-chair's the content committee of the American Society for Transplantation and Cellular Therapy (ASTCT).
Zofia Szmit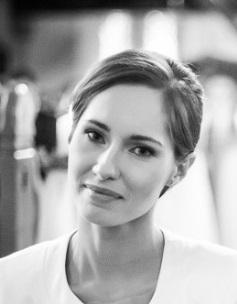 Physician, PhD, 4th year resident in Anesthesiology and Intensive Care Researcher at the Department of Pediatric Hematology, Oncology and Bone Marrow Transplantation, Wroclaw Medical University, Poland - @ZofiaSzmit
Zofia Szmit obtained her medical degree in 2014 from the University of Wroclaw. As early as in the 3rd year of medical studies, she started her scientific adventure in pediatric hematology, oncology and bone marrow transplantation.
She is a dedicated physician-in-training in anesthesiology, educated and particularly interested in pediatric intensive care. Ardent and award-winning researcher conducting studies in the field of early life-threatening complications post hematopoietic stem cell transplantation in children. Aiming to empower and boost the workflow between pediatric intensivists and transplant experts. 
Zofia is very excited to have been selected as a Young Ambassador for the EBMT 2021 and eager to share her passion for stem cell transplantation. 
In this particular pandemic era, she is ready to do her best to make the EBMT 2021 virtual edition not only a scientific Congress but also a true Meeting.
Francesca Zeni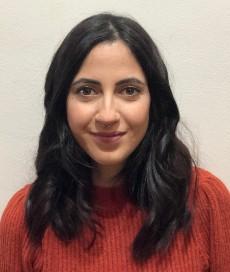 Nurse, Paediatric Haematology and Oncology and Haematopoietic Stem Cell Transplantation Unit, Ospedale Donna-Bambino, Verona, Italy.
I am Francesca Zeni and I have been working as a nurse in Paediatric Haematology and Oncology and Haematopoietic Stem Cell Transplantation Unit in Verona since December 2019.
My interest and passion for Haematopoietic Stem Cell Transplantation developed when I was a third-year nurse student on a Haematology Unit in Verona. The Haematology disease, therapies and HSCT field fascinated me so much. I completed my degree in Nursing at the University of Verona in 2016.
In the next future I would like to specialize in research and attend a Master degree in nursing research. I would like to follow and supervise studies and participate in drawing up guidelines and articles.
At the moment I take part in data collection of some studies in my Unit, concerned about central venous catheters problems, and I collaborate with statisticians. 
I am very excited to have been selected as Young Ambassador for EBMT 2021 and I am looking forward to learning about the latest advances and from other centers and professionals worldwide.
Furthermore I would like to share my passion for HSCT in Paediatric patients to the wider community.