Each year in the run-up to the EBMT Annual Meeting, the EBMT selects a small group of Young Ambassadors from a pool of excellent applicants.
These talented, active professionals are granted free registration to the Annual Meeting, and they have the great opportunity to network with EBMT leadership during the congress. They report on new research and development in BMT, including new studies, cutting-edge topics, their experience of being a young professional in the field, and highlights from the Annual Meeting.
Tamar Azikuri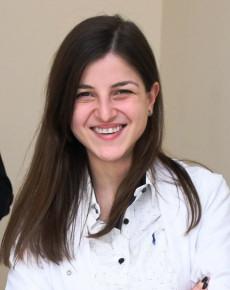 3rd year Haematology and Transfusiology resident at High Technology Medical Center, University Clinic in Tbilisi, Georgia, Haemato-oncology clinical research coordinator – Hemoline LLC. - @TamarAzikuri
Tamar Azikuri graduated from the Tbilisi State Medical University. After which she followed internship at "Hemoline" LLC, donor plasma center and blood bank, as well specializing in biomedicine, where she got interested in haematology field on cellular basis and realized that hematology, and particularly transplant field is the foundation of future medicine. Therefore, she started internship at High Technology Medical Centre, University Clinic in Tbilisi, the first and the only hospital to deliver the treatment in the country. There her interest in HSCT grew even further and in order to broaden the perspective, Tamar proceeded with clinical training in Turkey's top transplant center quite successfully. Furthermore, in order to extend her knowledge, she attended the 3rd EBMT International Transplant course in Barcelona. This experience served as a major turning point for her perspective and career development.
Nowadays, Tamar splits her time between residency and work at High Technology Medical Center, University Clinic. Moreover, she is a Haemato-Oncology clinical research coordinator at "Hemoline" LLC. At the moment, she is actively pursuing the possibilities to gain practice and deepen her knowledge, both abroad and in her home country. Thus, Tamar is deeply thrilled and humbled to have been selected as Young Ambassador for EBMT 2020. She looks forward to contribute to this outstanding society and plans to deliver acquired state of the art expertise to her local community.
Jaroslaw Bilinski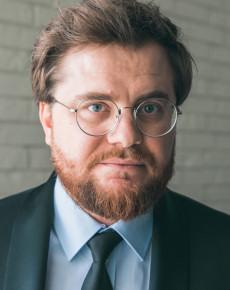 Physician, PhD, academic teacher at the Medical University of Warsaw, during specialization in hematology at the Department of Hematology, Oncology and Internal Medicine University Clinical Center of Medical University of Warsaw, vice president of the Regional Medical Council in Warsaw, Poland.
During his medical studies, Jaroslaw was a laureate of many competitions and a Scholarship of the Minister of Science and Higher Education. In 2013 he graduated from the Faculty of Medicine with the highest score of the year at the Collegium Medicum in Bydgoszcz of the Nicolaus Copernicus University in Torun. He graduated, a year before the plan, of doctoral studies at the Medical University of Warsaw and in 2017 he defended his doctoral dissertation with distinction at the First Medical Faculty of the Medical University of Warsaw. Winner of the prestigious Award of the 5th Faculty of Medicine of the Polish Academy of Sciences. In 2020, Jaroslaw was the winner in the prestigious polish "Golden OTIS" competition in the "scientific debut of the year" category. In his scientific work, he deals with topics in the fields of hematology, clinical transplantology, immunology, metagenomics, genetics and cancer response, intestinal microbiome and its interactions with the host. Author of many full-text publications in prestigious scientific journals, post-conference summaries and congress reports, including at prestigious international congresses. Head of three scientific grants, co-investigator in international clinical trials including the principal investigator and co-author of his own prospective clinical trial and principal researcher in the international retrospective study at the EBMT. The main non-scientific interests are health care systems, health economics, health management, sociology, philosophy, social psychology, journalism as well as sport and music.
Nico Gagelmann
Final year medical student and clinical research assistant at the Department of Stem Cell Transplantation of the University Medical Center Hamburg-Eppendorf in Hamburg, Germany - @NicoGagelmann
As part of the first year of medical school in Germany, students have to do an internship as nurse in departments they are interested in. I chose the Department of Stem Cell Transplantation, which was also my first contact with stem cell transplantation in general. In retrospect, because I never experienced death or critical health situations of any kind before, this time was emotionally challenging but influenced me enormously. Since then, I am convinced and would be happy to work in transplantation and cellular therapies and therefore immediately started working as stem cell courier for the department collecting cell products from all over the world to patients in Hamburg.
Since my second year, I participated in the Chronic Malignancies Working Party of the EBMT with a focus on myeloma, myelodysplastic syndromes, and myelofibrosis. At the same time, I started working as clinical research assistant at the department in Hamburg with studies on myelofibrosis, chronic myelomonocytic leukemia, and graft-versus-host disease. In my 5th year I had the chance to do a clinical internship at Fundación Jiménez Díaz in Madrid, which was an outstanding experience. Therefore, I am very happy to have been selected for an EBMT Young Ambassador and to return to Madrid for the #EBMT20. I look forward to spread my fascination for the society, stem cell transplant and cellular therapies, and to learn from seniors and other trainees across national borders.
Claire Horgan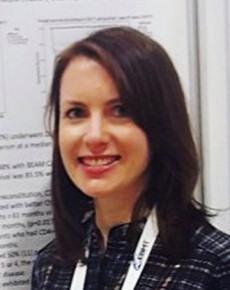 Paediatric Haematology Trainee, Birmingham, UK - @Claire_P_Horgan
Claire obtained her medical degree in 2013 from the University of Birmingham before undertaking junior medical training in Liverpool and Manchester. It was the 2nd year of paediatric training, during her rotation on the stem cell transplant unit at Royal Manchester Children's Hospital, that she was first exposed to the exciting world of bone marrow transplantation and paediatric haematology, prompting a move back to Birmingham the following year to take up a paediatric haematology training number. Since starting her haematology training, Claire has continued to develop her interest in bone marrow transplantation, particularly in the paediatric setting, and is currently exploring research opportunities.
Claire is very excited to have been selected as a Young Ambassador for EBMT 2020 and is looking forward to learning about the latest advances, as well as sharing enthusiasm for bone marrow transplant and immunotherapies amongst the haematology trainee community.
Meng Lv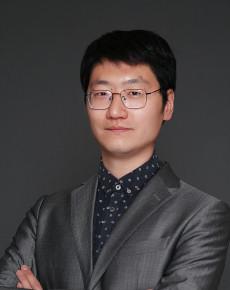 Hematologist, Peking University People's Hospital, National Clinical Research Center for Hematologic Disease, Beijing, China. - @drlvmeng
Meng Lv studied medicine for M.D plus Ph.D in Peking University and Tongji Medical College, HUST, before undertaking resident and specialist training in Peking University People's Hospital. His research interests lie in leukemia and hematopoietic stem cell transplantation, he has completed studies examining the regulatory myeloid cells, cytomegalovirus etc. in graft-versus-host disease and graft-versus-leukemia effect.
EBMT 2020 would be important to deepen the cooperation and promote the friendship between European and Asian HSCT centers.
Yuliya Rogacheva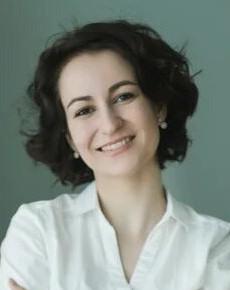 2nd year resident in R.M. Gorbacheva Memorial Institute of Children Hematology and Transplantation, St. Petersburg, Russia.
Yuliya started her scientific activity in the field of hematology when she was on the 4th year of education in First Pavlov State Medical University of St. Petersburg. Encouraged by her great research advisor, Yuliya chose infections complications in hematological patients as her research field. She put her skill set to work in order to perform a series of studies which have been highly evaluated by international professional scientific societies and chosen for oral / mini-oral presentation during annual meetings: EBMT, EHA, ECCMID, ISHAM, EECAAC. In medical residency, she was assigned to the bone marrow transplantation unit for adults, where Yuliya wants to continue clinical and academic carrier.
Mili Shah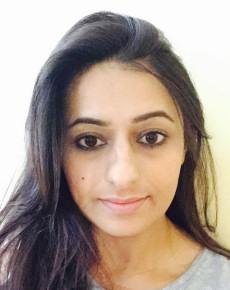 Haematologist, Chelsea and Westminster Hospital, Imperial College Healthcare NHS Trust, London, UK - @millions1315
Mili studied medicine at Imperial College, London, and went on to complete Hematology training at Imperial College NHS Trust. During her training at Imperial, she developed a keen interest in acute leukaemias and haematopoeitic stem cell transplantation, and went on to expand this at Kings College Hospital where she worked as a fellow in HSCT and cellular therapy, managing allogeneic transplant patients as well as patients undergoing CAR-T treatment both as part of the NICE funded programme, and those on clinical trials. She loves to teach, and in her spare time, is a keen dancer, choreographer, and a mummy! She is thrilled to take on the role of young ambassador - enabling her to share her passion for HSCT/cellular therapy to the wider community, not just within the world of haematology!
Jenna Seffen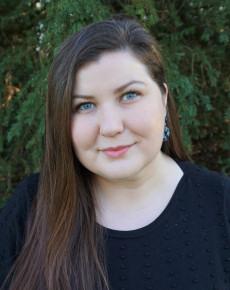 Bone Marrow Transplant Coordinator Clinical Nurse Specialist, King's College Hospital NHS Foundation Trust, London, UK.
Jenna's interest and passion for haematology developed during a placement as a second-year student nurse on a haematology unit. She completed her BSc degree in Adult Nursing through Kingston University, London in 2013. After graduating she worked in the Royal Marsden Hospital caring for patients that have been newly diagnosed, are receiving treatment in the form of systemic anti-cancer therapies, auto/allogeneic transplants and those requiring end of life care for various haematological malignancies.
She has since been an enthusiastic Transplant Coordinator CNS in Kings College Hospital, caring for and supporting patients with Multiple Myeloma, aplastic anaemia and auto-immune diseases, alongside their families throughout the transplant journey. Her main interests lie in psycho-social support, providing patients and carers with up-to-date information and empowering them with their health care decisions.
She is very excited to be apart of the Young Ambassador Programme and is looking forward to the opportunity to network, alongside learning from other centres and professionals.