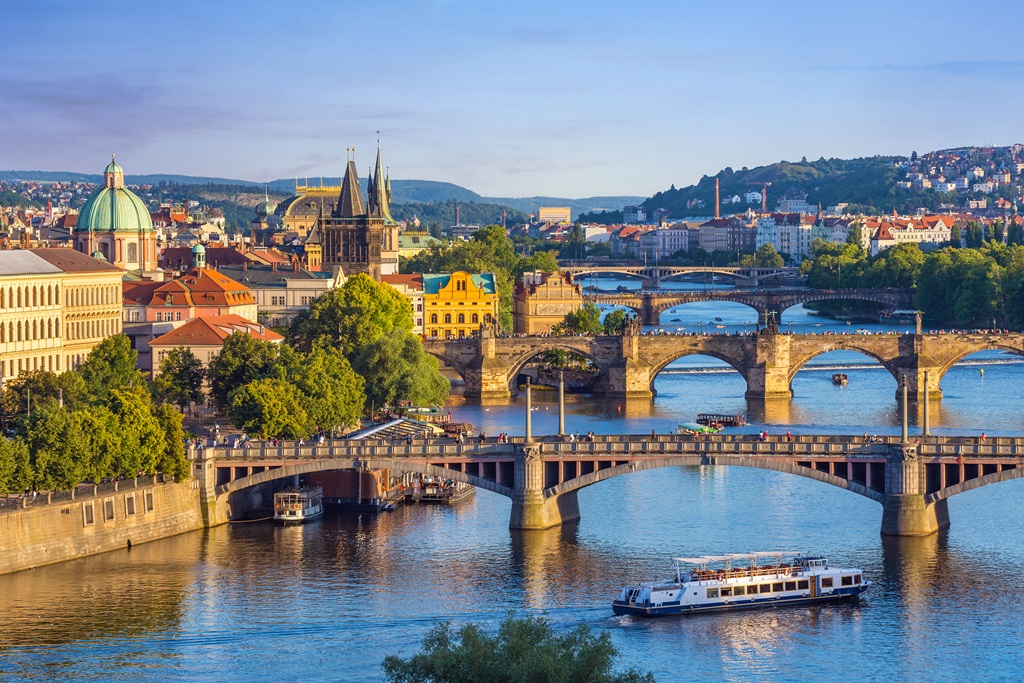 A Short History about Prague
Prague is the capital and largest city in the Czech Republic, the 13th largest city in the European Union[ and the historical capital of Bohemia. Situated on the Vltava river, Prague is home to about 1.3 million people, while its metropolitan area is estimated to have a population of 2.7 million. The city has a temperate oceanic climate, with relatively warm summers and chilly winters.
Prague is a political, cultural, and economic centre of central Europe complete with a rich history. Founded during the Romanesque and flourishing by the Gothic, Renaissance and Baroque eras, Prague was the capital of the Kingdom of Bohemia and the main residence of several Holy Roman Emperors, most notably of Charles IV (r. 1346–1378). It was an important city to the Habsburg Monarchy and its Austro-Hungarian Empire. The city played major roles in the Bohemian and the Protestant Reformations, the Thirty Years' War and in 20th-century history as the capital of Czechoslovakia between the World Wars and the post-war Communist era.
Prague is home to a number of well-known cultural attractions, many of which survived the violence and destruction of 20th-century Europe. Main attractions include Prague Castle, Charles Bridge, Old Town Square with the Prague astronomical clock, the Jewish Quarter, Petřín hill and Vyšehrad. Since 1992, the extensive historic centre of Prague has been included in the UNESCO list of World Heritage Sites.
Weather
The climate of Prague, the Czech capital, is moderately continental, characterized by cold winters, with temperatures often below freezing (0 °C or 32 °F), and mild or pleasantly warm summers.
Prague weather in March begins to get warmer more pleasant as the month progresses. It's still very cold and not great weather for sunbathing, but if you prefer soaking up the culture and discovering the city's rich history, March is a great time for it.
We recommend you to check wheather forecast websites closer to the event to see what kind of weather conditions you mat expect.