-

GENERAL INFORMATION
The EBMT is very happy to announce the upcoming 14th Educational Course of the Lymphoma Working Party on "Treatment of Malignant Lymphoma: State-of-the-Art and Role of Stem Cell Transplantation".
The course will be held in Palma de Mallorca (Spain) on 27th and 28th of September 2018. For the last 13 years, the Course has become a very productive and effective forum to gather young researchers and transplantation fellows with experienced international experts in lymphoma and transplantation. Travel grants from outreach countries and case report presenters will be available, as with previous editions of the course.
The Lymphoma Working Party Open Research Forum will also be held in Palma on 26th September. You are cordially invited to join the LWP meeting and share your expertise for designing new studies and helping to re-evaluate ongoing scientific projects in the lymphoma transplant field.
Local Organiser: Leyre Bento
Chair of the LWP: Silvia Montoto
Chair of the Educational Subcommittee: Anna Sureda
REGISTRATION
The registration fee is 150€ for Physicians (early bird 100€) and 50€ for Students (accreditation required).
Registration fee includes all sessions, access to the online content, catering during the course and a networking dinner on the 27th of September.
If you have any questions, please contact: education.events@ebmt.org
Early bird fee available until 1st July.
SHARE ON TWITTER & FACEBOOK
#LWPEdCourse18
Please click the document above to download the Scientific Programme.
LOCATION & VENUE
The Lymphoma Working Party Educational Course will take place at the Es Baluard Museum, Palma de Mallorca, in Saint Peter's old bastion, a 16th-century building on Palma's bay, designed by the Italian engineer Giovanni Giacomo Palearo Fratin.
Es Baluard is the museum of modern and contemporary art of Palma and exhibits a collection of contemporary art of Balearic artists, although it is also well prepared to host conventions and events.
ABOUT PALMA DE MALLORCA
Palma is Mallorca's vibrant capital: historical and stylish but bursting with life. Half of the island's population dwells in this city, lively all year round with trendy restaurants, cafes, shops, businesses and nightlife as well as a thriving art scene.
Mallorca's airport is the third busiest in Spain and it is well connected to the major European cities. Palma is within a 15-minute taxi ride from the airport.
HOW TO GET TO THE VENUE
- From Palma's downtown: easily accessible on foot from any area of Palma's downtown. However, if you need to take a local bus (cost of a single ticket: approximately 1.50€), the nearest stops are for bus numbers 1, 5, 20 or 46.
- By taxi from the airport: 20 minutes approximately. Average cost 20 €, depending on the traffic conditions.
- By bus from the airport: 30 minutes approximately. Take airport bus No. 1 to Palma de Mallorca and stop at Passeig Mallorca 18, then walk 5 minutes. Cost of the bus ticket: approximately 5€.
Es Baluard is located in the city center and has many different hotel options surrounding it, most within walking distance.
Participants will be responsible for covering their costs of travel and accommodation. While attending the course, coffee breaks, lunches and attendance at the social dinner will be provided and included in the registration price.
If you would like to arrange your accommodation close to the meeting venue, see the map below with some hotels in the area.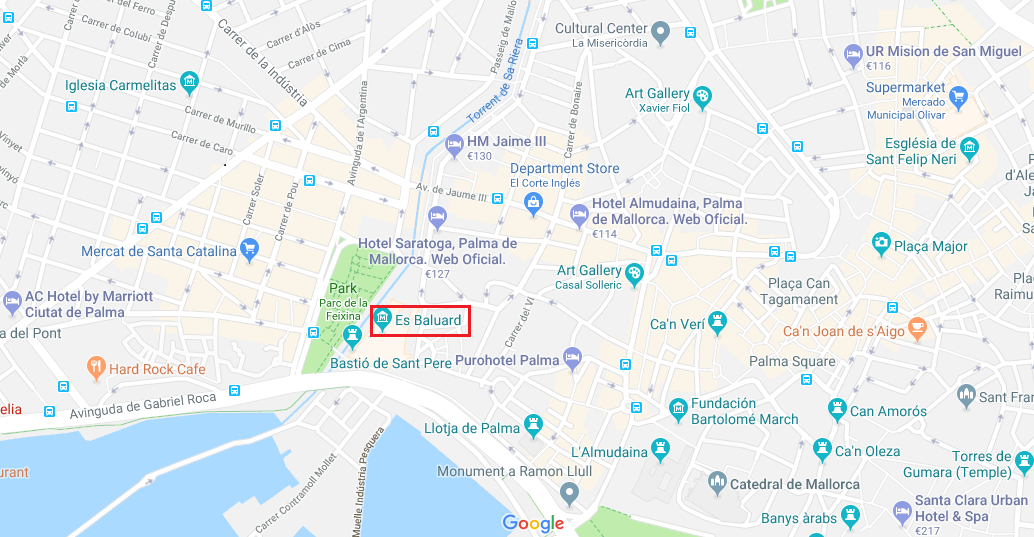 LWP UNRESTRICTED GRANTS
The Lymphoma Working Party offers two types of unrestricted grants for participants that will cover the registration fee, accommodation cost and a travel allowance.
These grants are:
6 Outreach Grants: to be eligible for these grants, please send a copy of your CV and an expression of interest letter in english to education.events@ebmt.org before the 13th of May, 2018.
6 Case Report Presenter Grants: to benefit from this grant, please send a copy of your CV and an expression of interest letter, together with a Case Report on the course topic (max: 500 words) in english to education.events@ebmt.org before the 1st of July, 2018.
We are pleased to announce that this educational course will be accredited by the EBAH-CME credits system.
In order to collect your EBAH-CME credits, we recommend you to create a EBAH-CME account by clicking on this link. By registering with the EBAH-CME website, you'll have access to the record of other events you have already been accredited for. After the meeting, an updated attendance list will be uploaded to the EBAH.CME website.
If you already have an account, you will receive an email to evaluate the course and claim your points. If after 15 days you have not received an email regarding your credits, please contact the EBMT Education Department at education.events@ebmt.org.
Platinum Sponsors


---
Gold Sponsor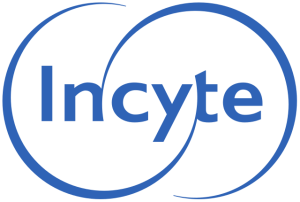 ---
Silver Sponsors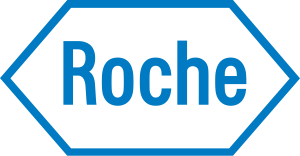 ---
Bronze Sponsors